"You know you're in love when you can't fall asleep because reality is finally better than your dreams."
A few days before Christmas, the shaggy haired boy who enchanted the world in Vogue fashion spreads and as the first tweenie to ride Pipeline married his long-time girlfriend, the Australian Lauryn Cribb.
The thirty year old Florence proposed to his long-time girlfriend, a model turned horticulture student, in 2019 using a diamond ring his mama Alex had found on the beach and right before a one-month yacht voyage.
"It was a blazing hot day, he was so nervous that he didn't want to go in the water even though we were both sweating profusely," Cribb, now Florence, told Vogue in an interview that forms a lavish spread of the wedding, including wild after-party photos. "He had a knee injury, so you can imagine I didn't get the cookie cutter dropped knee proposal. Laying down on the hot beach at midday, he made me "look over there" as he grabbed the ring his mother had given him as a placeholder."
The pair were married in the nearby Waimea Valley although torrential rains, the same storms that created an epic river wave that nearly slaughtered sad-eyed degenerate Jamie O'Brien, almost forced a switcharoo of locations.
"The Waimea River actually flooded the venue the day before, which, despite our concerns and the outcome the day of, is considered good fortune when the river is flowing," said Cribb. "We were very lucky it subsided and the grounds were not at all muddy or wet."
In the photo spread, which you can examine here, we find the couple and their myriad friends dancing the night away under a grand marquee festooned with lights, the happy couple hoisted upon guest's shoulders, forming a miracle of love against the heavens.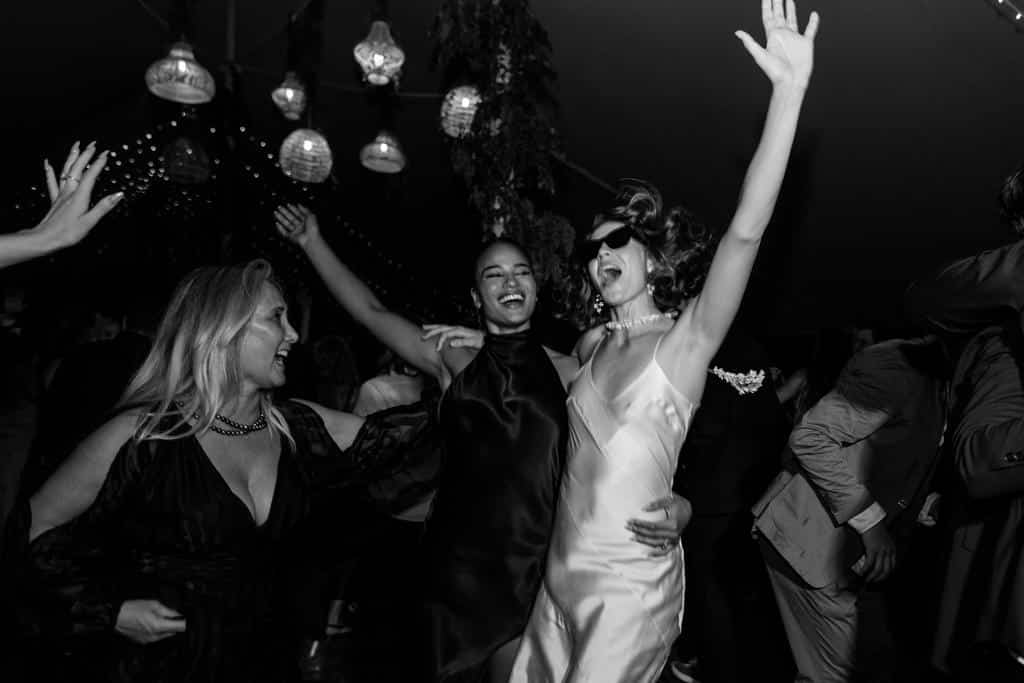 "You know you're in love," said ol' Dr Seuss, "when you can't fall asleep because reality is finally better than your dreams."