Stay out of the water, says the Reunion-born WSL surfer Jeremy Flores… 
There are few things in life as predictable as shark attacks on Reunion Island, at least since a 19km marine reserve was established on the west coast in 2007.
Yesterday, Elio Canestri, 13, was surfing a fun little left-and-right reef  called Les Aigrettes, just around the corner from Cap Homard on the west coast, with his two buddies Nicolas and Lucas. The water was clear, so y'can't blame that, it was nine am, so it wasn't dawn or dusk.
Killed, like that. In front of his pals and five other surfers.
"All these sharks, bro, fuck, it's the real deal," says the Reunion-born WSL surfer Jeremy Flores. "Perfect waves. Sunny day. Eight kids in the water and the shark attacked in the middle of everyone. Can you imagine that? Can you imagine how those kids feel?"
Jeremy's mom phoned him an hour after the attack. Her friend lives in front of the break. Saw everything.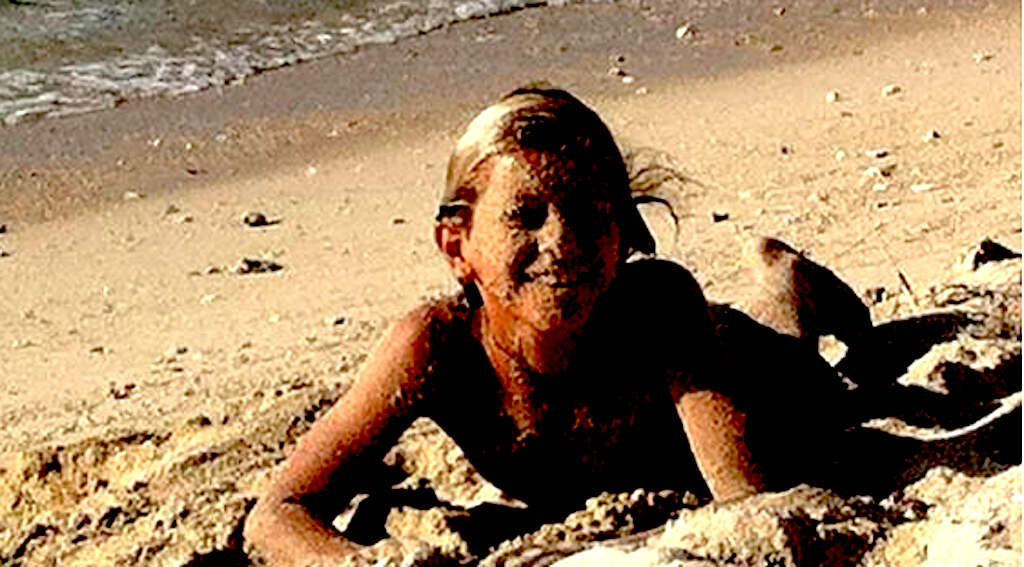 "I can't tell you how many times I surfed that place by myself," says Jeremy. "When I heard it was a young kid, thirteen years old, I started shaking. I could picture myself at the same age, frothing with all my friends, just trying to get a surf. On Reunion, it's a small surfing community, everyone knows each other, and I've lost some really close brothers to shark attacks, but this time, to be a thirteen-year-old, one of the best surfers on the island, with all his life in front of him. To die like that, so young, is terrible."
Last year, Jeremy flew to Reunion for two weeks to see old pals and family. The surf pumped. And he didn't touch his surfboard.
"It wasn't worth it to take the risk. It took a long time for people to realise how bad the situation is. People thought it was like everywhere in the world. But, right now, we have the world record for attacks for how many people are here. It's not like everywhere in the world."
Jeremy ain't down for environmental slaughter, he loves the ocean, and says he's "aware that sharks are everywhere and that I could get attacked. But on Reunion Island, "it's a 50-50 proposition."
When the marine reserve was created eight years ago, Jeremy says it didn't create a haven for pretty little fish to swish past amazed snorkelers. Instead, it became a breeding ground for bullsharks who quickly cleared the reserve of most other life.
"We used to see a lot of reef sharks and turtles," says Jeremy. "Now it's… dead. Bull sharks are very territorial."
If these kinds of stories hit your radar, you'll know that two months ago, a swimmer a 20-year-old swimmer was bitten on her leg five metres from shore in southwestern l`Etang-Sale, just south of St Leu's dreamy lefts, and died of a cardiac arrest.
In August 2012, Fabien Bujon was surfing St Leu when a bouldogue went for him. He kicked it. Off came his foot. He went for its eyes and gills. The shark took his hand off to the wrist. With his remaining hand Fabian kept ahold of the beast's vulnerable gills. He survived. With a limp and an empty handshake.
A year later a 15-year-old girl was killed while snorkelling five metres from shore. Only two months before that a honeymooning surfer was attacked by bull sharks in front his new wife.
In mainland France, popular television shows make jokes that the country's Paralympic team is comprised mostly of athletes from Reunion.
Ironically, the most popular documentary doing the rounds in France at the moment is Les requins de la colère, a romanticised take on sharks. It suggests that since the movie Jaws mankind has a paranoid fear of sharks; that they aren't a real danger.
But, y'gotta ask: Is this the end of surfing on Reunion Island? Will the concerns of well-meaning environmentalists trump those of a community whose lives are built around the ocean?
Maybe there's a third way. Three days ago, the local government announced it had raised enough shekels to net three beaches around St Gilles. If you saw Modern Collective and Jordy Smith's Bending Colours you'll know it's most famous wave, a righthander just around the corner from the town's marina.
Jeremy says his Dad has been "working his ass off 24 hours a day" with the local government to make the nets happen. And, he says, his Dad told him to "stay out of the water until the beaches are secured."
It ain't real PC but you know there'll be trolls out there saying the kid was in the sharks lair, that he knew the risks etc.
But, says Jeremy, "You can't be mad for a kid wanting to go surf. If I was that kid, I would've gone surfing too. Surfing's been prohibited for two years. But it's all we have on Reunion. The ocean is all we have. When you take the ocean away, we have nothing.
"But if I had to stay something, I would say, stay out of the water. Stay… out… of… the… water. Stay out until the beaches are secured by nets."