Have you ever seen Craig Anderson look so pretty?
There was a time, and it wasn't long ago, maybe three years, when I lived in newsagencies. Every morning, every lunch, after work, I'd browse the racks, slouched over with my spine bent like a sapling, and pull down interesting magazines, one after the other.
The turnover of magazines back then was ferocious and every visit would yield something to inspire or maybe just to outrage, something like a graphic designer doing the post-modernism thing badly. I don't do print so much anymore. If it ain't online, I don't see it.
Yesterday, however, I found the new edition of Australia's Surfing World magazine on a table at a bakery. It was a beautiful magazine with a cover price of 12 dollars.
As pretty as it was, the magazine grabbed me mid-way with a handful of photos of the Australian surfer Craig Anderson. These were straight from the hairline. They weren't shot by one of those arteriosclerotic bastards who loads up card after card while shooting from the back of a jetski. These were sculptural. The curved lines. The photos dazzled in a way that was chromatic.
I'm easily in thrall to anything featuring Craig Anderson but…this. I'd never seen anything so pretty.
All of the photos were shot from the water, a low-yield game in anyone's eyes. Who's got time for that kinda biz? Steve Wall does. He's a lanky, hard-boned 23-year-old surfer and bodyboarder from Mona Vale, in Sydney.
This session, January 12, 2016, was a rarity in that there were only a few surfers (Craig, filmmaker Kai Neville and the shaper Hayden Cox) and no bodyboarders, it was a mix of southerly groundswell and north-east windswell and the wind had backed off before the expected summer onshore.
Normally, this joint is the most iconic bodyboard air-bowl-wedge on the NSW South Coast. Not so many surfers. But over the last couple of years, Craig, Chippa Wilson and Dion Agius have started to swarm.
Steve describes the wave as "chaotic" to shoot as wedges bounce everywhere. You could be twenty metres away from the action, he says, and not see a damn thing 'cause of the cross waves. Steve knows he could get more photos shooting from a ski but, "I'd rather nail a nice shot from the water. The shallow depth of field is more my personal aesthetic."
Of these photos, below, he says: "They were shot right near the summer solstice, about as bright and hectic as the sun gets. It's only a little off-axis to looking directly at the sun. In winter, the wave looks darker. This was a bright summer morning with that nice blue wash."
Of Craig, he says, "I was stoked to blend the calm aesthetic of empty waves with someone like Craig. He was so composed drawing those lines. I used to be a surf action guy. I don't think I am now."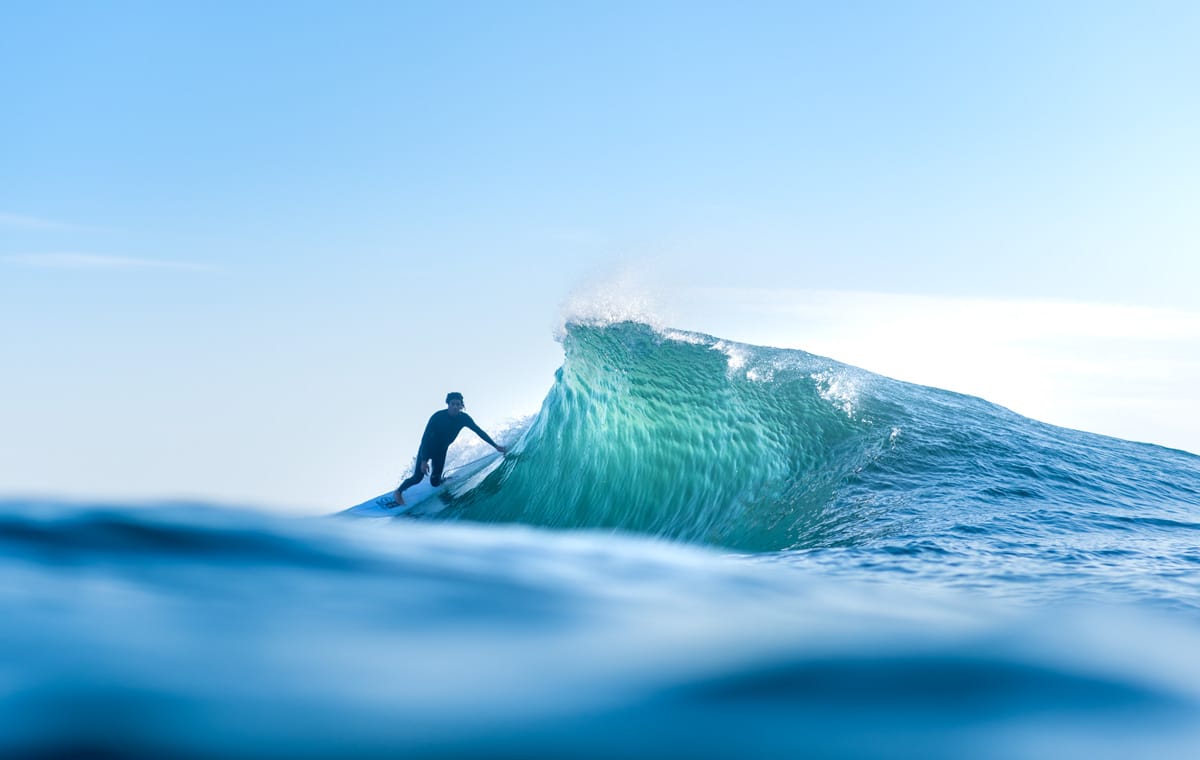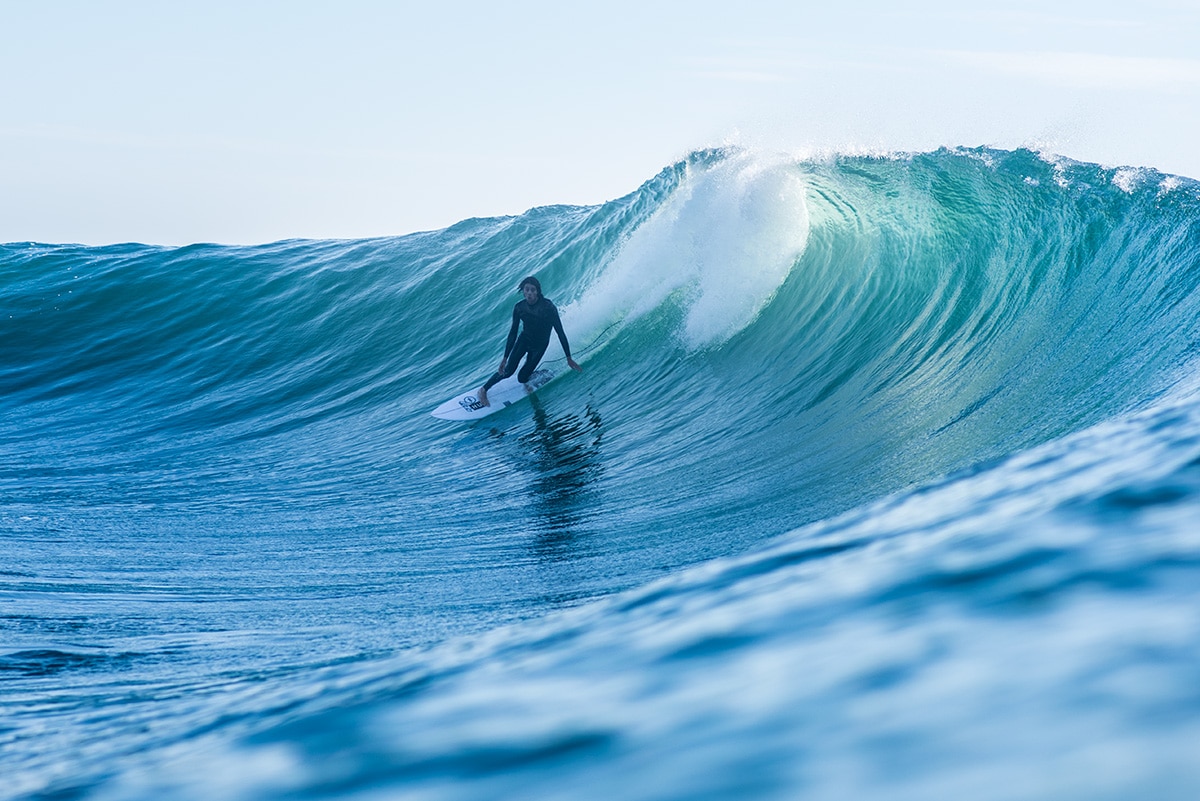 Want to see Steve Wall's showreel? Click!