Immediately sentenced to 10 years in prison!
"That's illegal?" is the first thing I thought after reading the My LA headline Newport Beach man pleads guilty to waterboarding newlywed wife. "Waterboarding is illegal?" Then I realized the story was not about surfing but continued reading anyhow.
A 37-year-old man accused of waterboarding and beating his 65-year-old wife of two months in Newport Beach pleaded guilty Monday and was immediately sentenced to 10 years in prison.
Richard David Schlosser II pleaded guilty to criminal threats, false imprisonment and corporal injury of a spouse, and admitted sentencing enhancement allegations of committing a crime while on bail. As part of the plea deal, a felony count of torture and a sentencing enhancement for causing great bodily injury to the victim were dropped.
From Jan. 5 through the next day, Schlosser attacked his bride for hours, while under the influence of drugs and alcohol, Senior Deputy District Attorney Mark Geller said.
"He did this for hours," the prosecutor said. "He kept her captive in the apartment for hours … He actually waterboarded her."
At some point, after he "sobered up," the victim managed to contact a friend, who called police, Geller said. The victim had to be hospitalized for her injuries, according to the prosecutor.
For sure he surfs. How do I know? Because he lives in Newport and looks like this.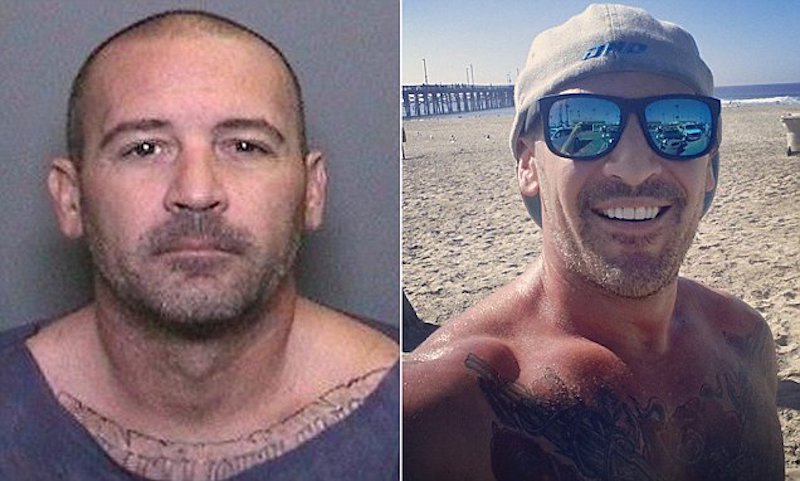 But I bet he surfs in Huntington and I bet he rides an epoxy Rockin' Fig. Or maybe a Lib Tech waterboard.