Wanna look like Johnny Ringo?
It was only a matter of time before the World Surf League rolled out a Snapchat-esque filter and you know what I'm talking about. The Snapchat-esque filter. A filter for your phone where you can take a picture of yourself  and then look like you are a reindeer or a woodland fairy and I'm not talking about "you" but your teenaged daughter.
Or Jared Leto.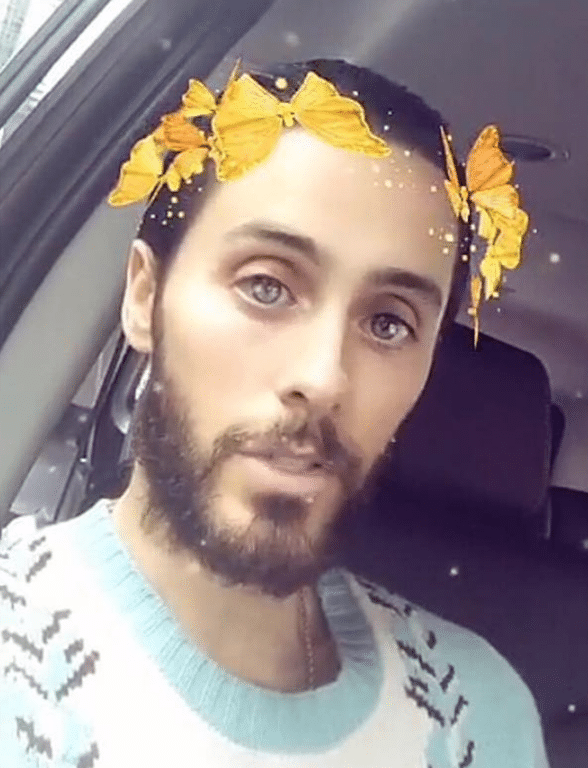 Or Jared Leto.
They are very popular, anyhow, and the fact that it took the World Surf League feat. Oprah this long to shoot out their very own Snapchat-esque filter in an honest to goodness miracle.
But miracle no longer! Let's meet the new WSL PURE Facebook (not Snapchat) Camera Effect!
Try the new WSL PURE Facebook Camera Effect!
We are on a mission to inspire, educate, and empower our global surf community to protect our oceans so we collaborated with Facebook on a camera effect to help raise awareness and make it easier to talk about the biggest challenges facing our oceans. Like the WSL Facebook page to use the effect and rally friends to protect, understand, and respect the ocean.
Submit your video to the WSL's Fan Facebook Group for your chance to be featured on the LIVE broadcast.
You wanna look like Kaipo (above)?
You should. I know it was probably for shitty Movember but Kaipo looks exactly like Johnny Ringo in Tombstone and I don't know why you'd want to look like anyone else.
Wait. Is that what the World Surf League feat. Oprah's own Snapchat-esque filter makes you look like?
Sold