"The leg of the wet suit bulged with blood."
Three days ago, surfer and marathon swimmer Nemanja Spasojevic was hit by a Great White while diving for crabs off Gray Whale Cove State Beach, south of San Francisco. 
Now, in a written account about the attack which he shared to SFGATE, Spasojevic, thirty-eight, has described the pain of being hit by the White as being like a "mosquito bite… more like curiosity bite (than) attack."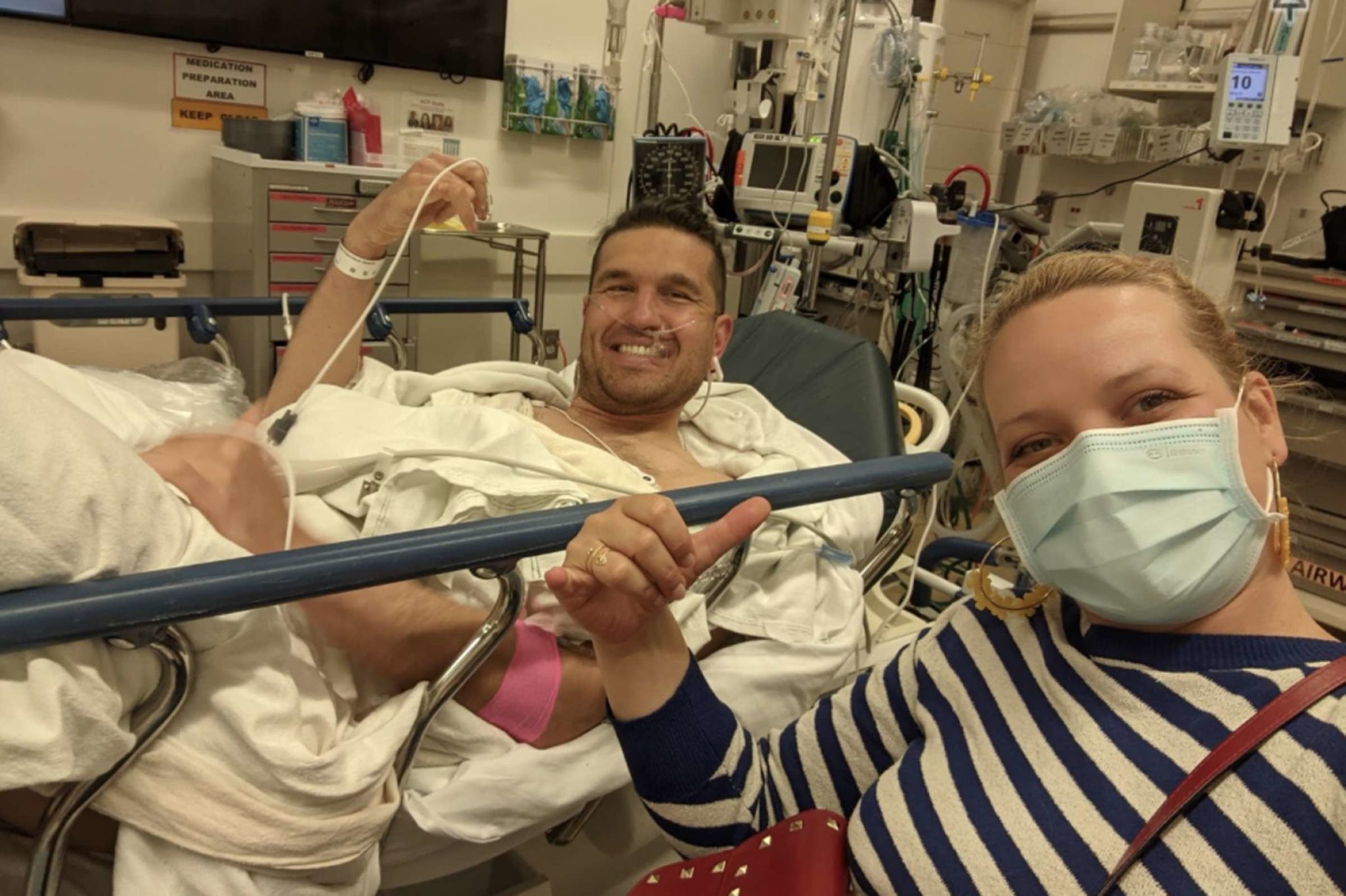 Spasojevic, who was carrying a GoPro but didn't film the attack or encounter, says he had just stuffed an undersized crab back and was looking for a bigger one when he felt a little pain in his leg and came face to face with the Great White, which he estimates as between six and eight feet long.
He couldn't see its white underbelly but saw its distinctive nose and black eyes. 
"At that point I just started kicking with my back turned towards rocks frantically, Hoping if it strikes again it will hit the fins. I reached white water area where water was bashing on the rocks. I did think it's minor, but I could feel that the wet suit was ripped and cold water was coming in. At this point I was out and walking on the sand, the leg of the wet suit was bulged/filled with blood. … I was aware that it may not be just a small bite, and I might need to drive to the emergency."
Spasojevic got to the beach, used his dive belt as a tourniquet and asked a fisherman for help.
"When he noticed me I just dropped on the sand to position my body head downwards, as the beach was sloped, to help keep blood in the brain and slow blood loss. Rubber dive belt tourniquet may have helped but did not stop flow."
Spasojevic was discharged from Zuckerberg San Francisco General Hospital after twenty one hours with three diff antibiotics and a box of painkillers.
"My view of it was just a curious bite as gentle as it can get from such a powerful predator. Their teeth are razor sharp and cut through the skin with ease. In addition to being thankful to all responders, I'm very grateful to the shark as well that it was gentle and did not strike again. … [After all,] ocean is their home and we are just visitors."