Sudden divorces make for real estate bargains… 
The three-time champ Gabriel Medina has listed his swank beachfront mansion, complete with swimming pool and sauna, following his withdrawal from the tour's opening event and split from wife, the Sports Illustrated model Yasmin Brunet. 
The five-bed, six-bathroom joint is at Maresias, one of the prettiest beaches in Brazil, a five-click stretch of yellowish sand and lightly shadowed by mountains, one hundred miles from Sao Paulo city.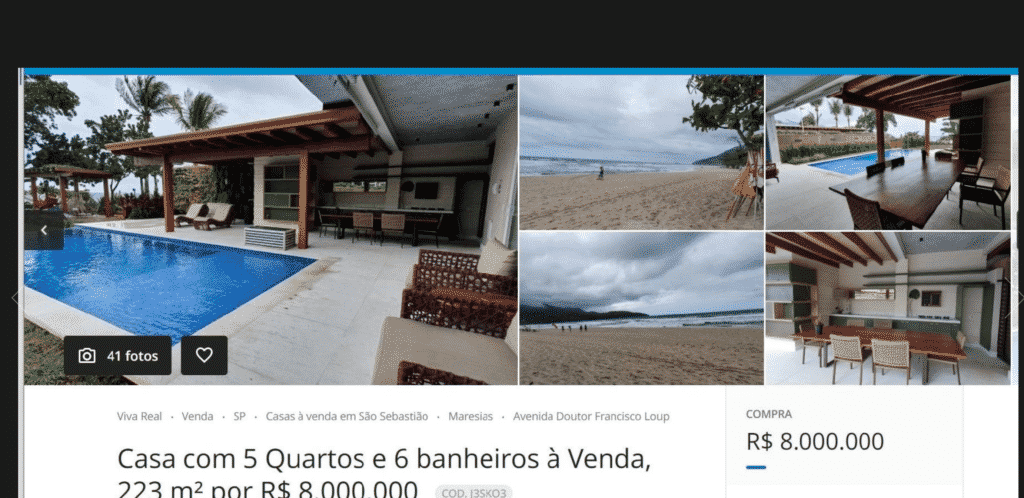 Medina, twenty-eight and with eyes so dark they look like they've been stolen off a gingerbread man's face, moved out of the house after the split.
According to Brazil media, Brunet, who is thirty-three, refused to leave and put towels over the security cameras so no one could see what she was doing. Allegedly etc. 
The house is for sale for eight-mill Brazilian reais, around one-and-a-half mill US, occupies a couple thousand square feet of floor space, has a pool, sauna and comes furnished.
Five days ago, Medina cited "emotional issues" for tapping out of the tour's opening event, the Billabong Pro Pipeline. 
"Recognizing and admitting to myself that I'm not well has been a very difficult process and choosing to take time to take care of myself was perhaps the hardest decision I've ever made in my entire life," Medina wrote on Instagram. "I've wondered a lot lately if I should make this public or keep it private, but it's only fair that all of you who have always rooted for me know the moment I'm facing. Mental health is very important. I need to be 100% mentally to compete again."
It's been a wild couple of years for Medina who became estranged from his mama Simone and step-daddy Charlie over his marriage to Brunet.
The feud went nuclear a few months ago with Simone's allegations of a wild sex tape of a real young Brunet from a drunken party in Rio. 
Ironically, despite everything, Medina had never seemed happier.
Gone were the flashing glances, the disagreeable tone, the tears etc.
He even reunited with his real daddy, Claudinho, and moved him into one of his houses.
Photos of the joint are pretty rough, maybe 'cause it's a hurried sale etc.