"I've never felt so alone and powerless"
The five-time world surfing champion Carissa Moore, the living embodiment of the famous Aloha spirit, says she was "violated" and "handled inappropriately"by Houston airport security earlier today as she made her way back to Hawaii from Brazil. 
In a story to her more than half-a-million fans the thirty-year-old Olympic gold medallist who finished third in the Vivo Rio Pro wrote, 
"Went through security at the Houston airport, felt violated and disrespected when I was searched. No one had the decency to listen and treat me with kindness. I've never felt so alone and powerless. I'm fine but pretty shaken up. I don't think I deserved to be treated that way. No one does. Trying to have some empathy for them. Maybe they are going through something, how knows. Let's try to be a little more patient, kind and understanding with each other."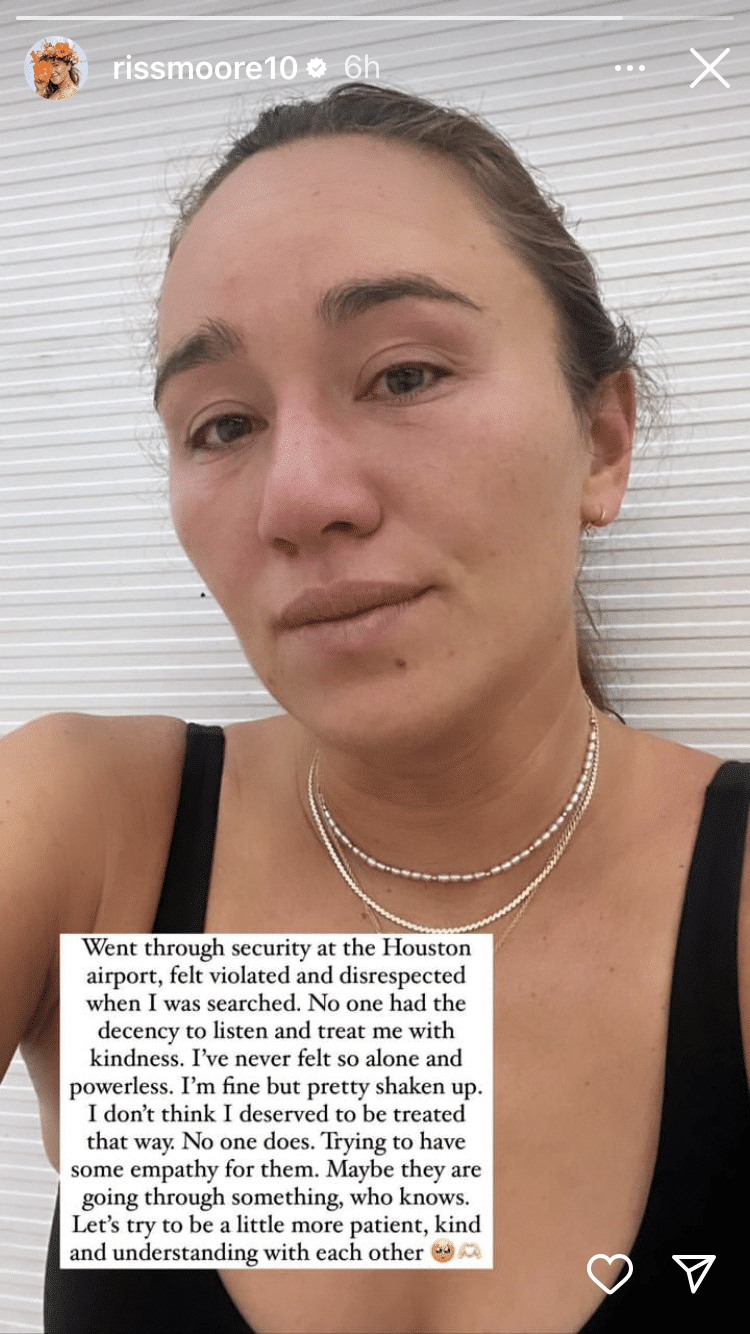 A few hours later Moore continued, 
"I really appreciate all the kind messages. I'm truly grateful for the loving community around me and support. I definitely don't feel alone. 
"What happened to me was unacceptable and I just hope to encourage some improvement. I am more than ok. I realise how fortunate I am that I don't ever have to deal with these types of situations and others have been though or have had to deal with way worse situations of being handled inappropriately or feeling powerless.
"We all have the power everyday to choose the kind of person we want to be and the kind of energy we want to share with the world. To those working TSA, I hope to encourage more patience, kindness and empathy towards travellers. I feel fortunate to be able to travel a lot and have a decent understanding of the flow at the airport but others do not. Some people move a little slower than others, don't know what to take out of their bags and put in a bin or how to stand in an X-ray machine.
"Pat downs are uncomfortable and an invasion of personal space but we all do it for the safety of each other. I've had more than I can count and all have been pretty fine. Please proceed with care, be gentle and sensitive.
"You as a trained officer have the power to make this experience for someone a positive one, to ease someone's anxiety and send them on their journey with your love and kindness. You matter and make a difference." 
Ain't that the sweetest takedown ever? A lesson in conflict resolution, a model for all Americans?