Slater recreates Malibu's famous Paradise Cove 40 miles south of Fresno in the San Joaquin Valley.
For two weeks each year, the eleven-time world champion surfer Kelly Slater lives in a second-hand Airstream caravan, those vehicles recognisable by their distinctive rounded and polished aluminium body, at the wavepool he built in Lemoore, California.
This five-minute short finds Slater, an old man, now, although nothing would indicate his advancing years, with that famously fine, clear brown complexion, a splendid chest and big arms. He smiles often as he directs surf fans through his caravan and around the much loved wave pool.
A guitar is picked up and song improvised, Slater's voice deep and unwavering.
We see Slater's book shelf which includes a copy of the Bible translated into pidgin Hawaiian (Da Jesus Book), a philosophical treatise on the working man (The Pleasures and Sorrow of Work by Alain de Botton), Norman Mailer's seminal The Fight, a biography of surfer-turned-UFC fighter Richie Vaculik (Bra Boy) and a picture book of crop circles.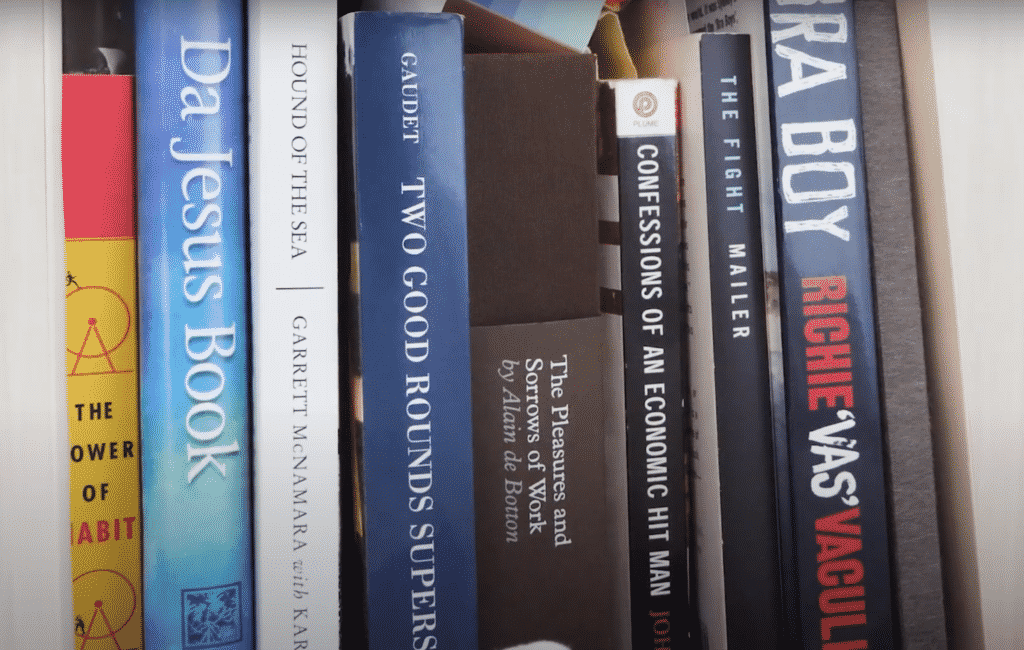 "It's just a picture book, it's the easiest one to read," says Slater.
We wander around the pool, an air rifle is used to pierce a bottle, Slater explains how to pour almond milk, the cameraman is warned never to use the van's toilet for anything other than splashing water on face, there's a little history of the pool and Slater reveals his favourite music comes from his new friend Anderson Paak, although the cover of Paak's album is blurred for reasons unknown.
Essential viewing.