Examine the six-time world surfing champion Steph Gilmore in neck-to-pelvis latex…
If you were served The Sydney Morning Herald this morning, you might've muttered a few medical terms when the insert magazine fell to the breakfast table. You might've even sent your servants for extra copies.
On the cover of the Good Weekend was the six-time world surfing champion Stephanie Gilmore poured into a latex suit, face sculptured by Photoshop, hair slicked off face, looking as in-bloom as a tree whose branches are bent under the weight of sap.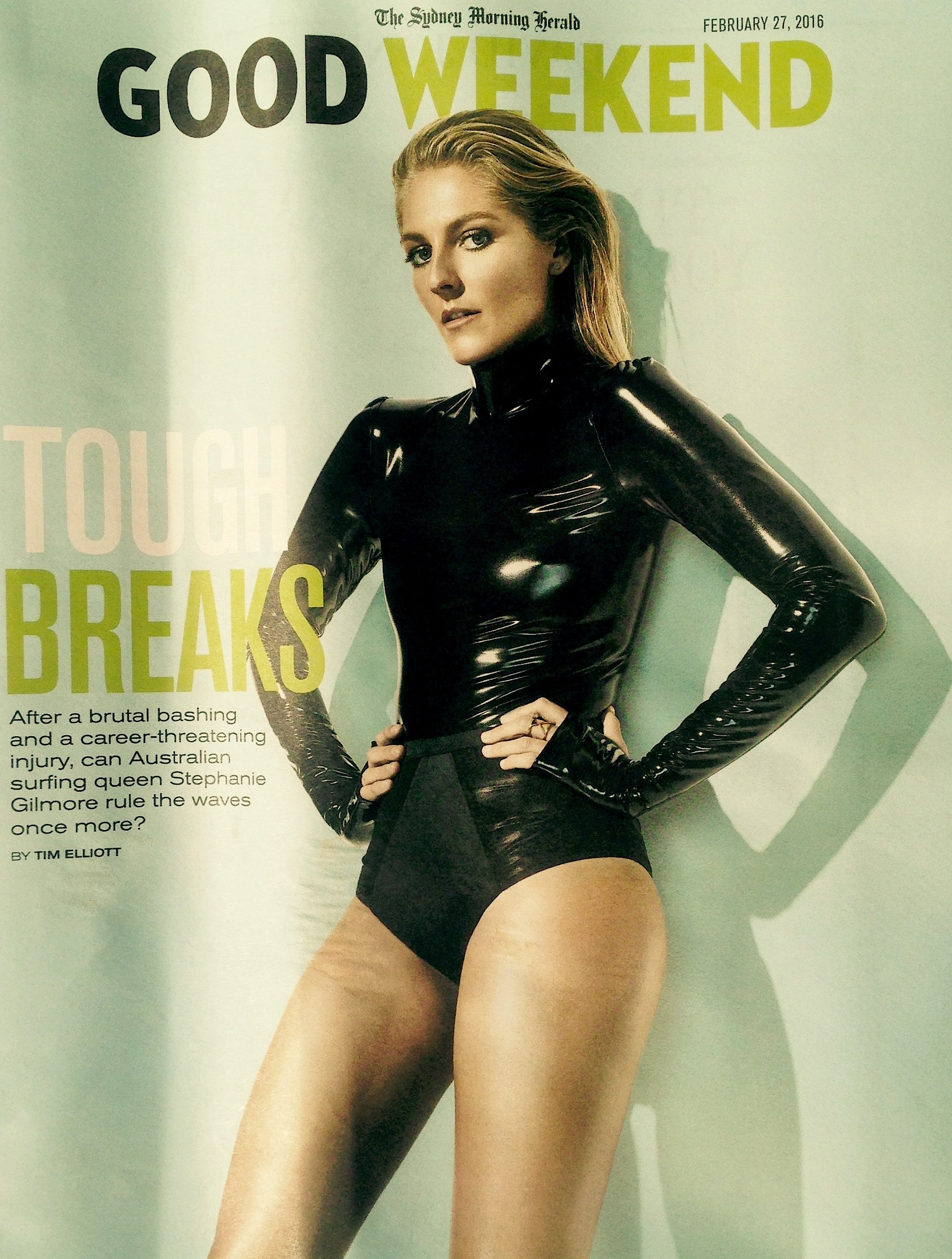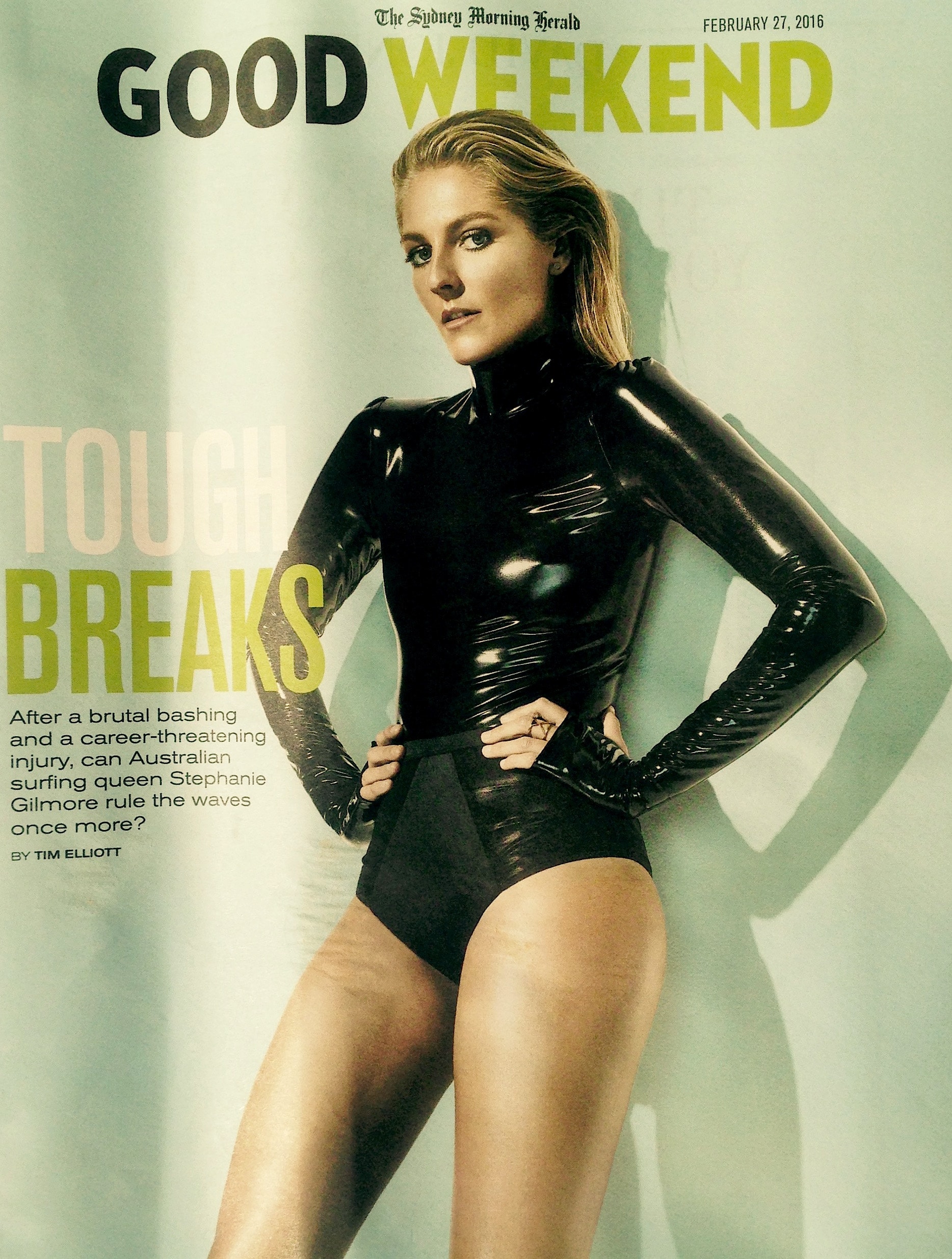 A tremulous story within completed the picture. Let's examine.
She's got honey-blonde hair and green eyes. She can drive a golf ball 200 metres, and hold her breath underwater for more than a minute. She plays pretty decent flamenco guitar, and has been known to balance on a Swiss ball for two hours straight. She surfs two to three times a day, gets paid $1 million a year, and is so habitually cheerful that she's been nicknamed Happy Gilmore.
Girl surfers love her; guy surfers love her. A recent Instagram post of her riding a wave at Waikiki while wearing a lei and playing a ukulele got more than 12,300 likes. She's got the gait of a cat and the posture of a pine tree, and she says "please" and "thank you" more than you might expect of any other professional athlete on the planet. She is Stephanie Gilmore, and right now she's standing in a photographic studio in inner-city Sydney, wearing a white cotton shirt over a wet bikini.
"Sorry," says her flack. "We just came from a fashion shoot at Bondi."
Wow," Gilmore says, looking at her shirt. "It looks like I'm lactating."
More?
Gilmore, by contrast, signed a five-year, $5 million contract with Quiksilver in 2011, making her surfing's highest-paid woman. Then there are her "partners", which include Nikon and French fashion label Courrèges, which recently brought out a performance-wear collection in collaboration with Roxy that Gilmore flew to Paris to launch.
Gilmore is a sponsors' dream: beautiful, articulate, and serially successful. She is also safe. She will never be caught drunk outside a nightclub. In the day I spent with her, she swore exactly once – then promptly apologised. Together with Kelly Slater, she is one of the few professional surfers who have been able to permeate the blood-brain barrier that exists between the surf world and mainstream culture. "She has a star quality that other girls have trouble matching," Barton Lynch says.