I know I once wrote bad things about surfing and the Tokyo Olympics but now my heart soars!
The 2020 summer Olympics, to be held in Tokyo, are almost here and it will be surfing's biggest moment ever! Our debutante ball! Our Bar Mitzvah and Bat Mitzvah and quinceañera and christening all rolled into one!
I know I wrote the brilliantly titled The Olympics Made Surfing Lame, Somehow just last year for The Daily Beast. Would you allow me to read some of my own work?
Surfing is probably going to be in the 2020 Tokyo Olympics, which is stupid and everyone I know agrees.
Oh it sings! It sings like the most shimmeringly intelligent angel in all of heaven picked up a pen and started scribbling a chorus but the beauty of the language obscures its messaging. That surfing shouldn't be in the Olympics, which is just wrong.
And can't a gal change her mind?
The laughs we are going to have! The costumes surfers will wear in the opening ceremony! John John Florence surfing for the newly seceded island nation Hawai'i! Gabriel Medina leading the Brazilian contingent in a cleanly shorn version of Girl from Ipanema pre heats.
It will be glorious!
And I just had to come early. To see this Tokyo that will stage our big coming out. I've been once before but it was a long time ago and I had a fat orange man as my friend and guide.
The flight from San Francisco was uneventful save United charges for booze and I racked up a rather large bill on Titos and first ginger but then the sweetness overpowered so shifted to soda. My seat was littered with tiny bottles and I wondered what Kelly Slater would think about my footprint but then remembered he flies private to Europe and that is a heavy personal load to carry. Much guilt etc. Our surfers should think about this and either bring their own vodka in glass bottles from Duty Free or just not care about Mother Earth for 10 hrs. Kelly Slater, anyhow, would be a better source of advice on this point.
Everything worked smoothly once we touched down at Narita and our surfers are in for a real treat. The Japanese are polite and helpful. I was first dubious, trying to sniff out a scam, and this lead to confusion as the nice lady at the train station was just trying to save me some money.
One hour later, I arrived cleanly in my hotel near the Shinagawa station and maybe our surfers should stay here as well. It seems both high class but in the heart of the action.
A short time after this I found myself seated at Gonpachi. It is the restaurant that hosted the final flawless scene of Kill Bill. You recall. When Uma Thurman savaged all the little men with black masks. And, at the Olympics, who will our surfer version of Uma Thurman be? Will it be John John Florence flourishing his blade? I think likely but am also practicing my Hawai'ian nationalism.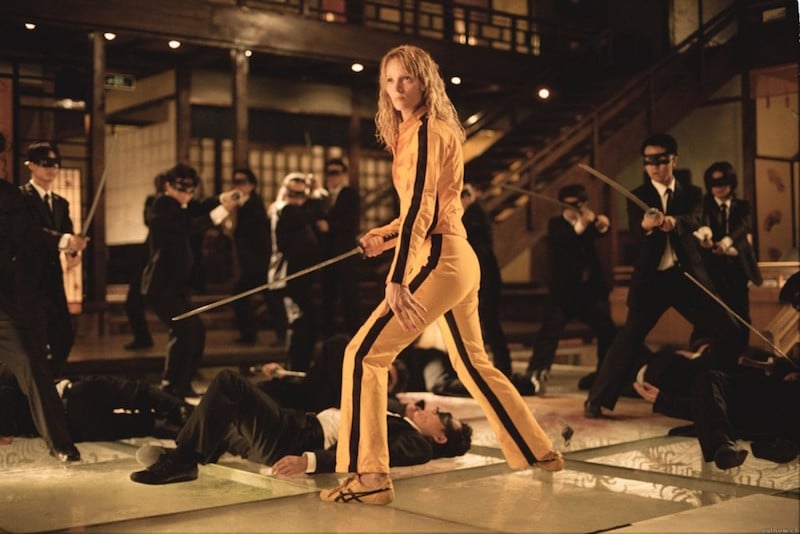 The restaurant, in any case, was truly fantastic with wonderful service and delicious miso soup and sake. Our surfers should try and I would make specific menu recommendations here but feel I've already gone on too long about contrivances that add very little to the general fund. Am I trying to be the next Rory Parker or something?
I joke, I joke! There will only be one Rory Parker. Noted writer, national treasure etc. etc.
In any case, so far so good for our surfers. Tomorrow I'll head to the beach. Or Harajuku.