"We thought we were creating something; we thought we'd conquered the surf world and we did in a way."
Surf culture has taken a hit to the guts with the news that the Australian artist Peter Webb has died of the blood cancer myeloma, aged sixty-seven.
View this post on Instagram
Webby, who grew up in Geelong in Victoria but soon moved to nearby Torquay, HQ of the world's surf industry, was the artist who redefined Quiksilver in the nineteen-eighties with radical hand-painted and wildly coloured prints that became the measure of cool not just within surf, but within fashion.
Where surf graphics had long been sunsets and waves, blues, yellows and reds, a continuation of the Endless Summer dream from 1966, Webby's Ghetto Dog, Warpaint and Surfers of Fortune graphics for Quiksilver shifted the game a hard left.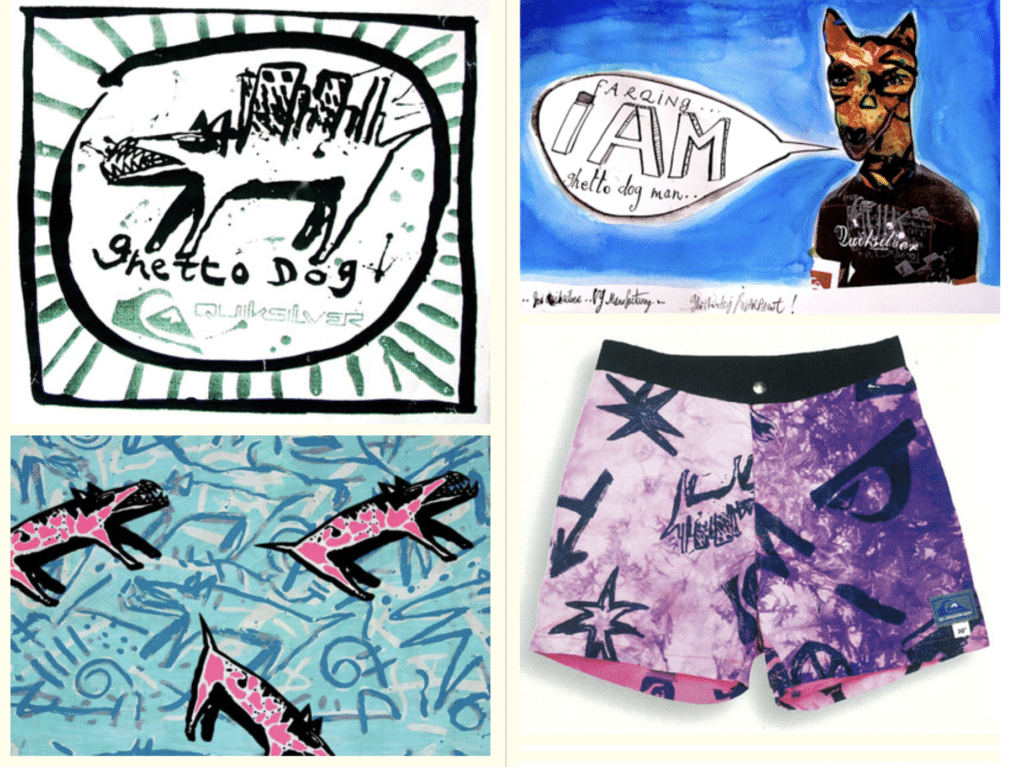 "It was the urban influence, fine art, graffiti and a true understanding of painting along with his skills as a colourist that Peter brought to these revolutionary advertising campaigns and product development. It's often said that Peter's hand, his flow and expressive ability to use a paint brush is just as close to someone surfing a wave."
In 2012, and after twenty seven years, Webby split from Quiksilver.
"It's like being kicked out of the house and you didn't fall out of love," Webby told ABC. "They've cut down and I guess I was an indulgence for them."
He sure wasn't precious about his ability to throw paint on canvas.
"It's a hard thing to say, 'you're an artist'. It's such a wank! It's not like you're a doctor saving lives."
However,
"Society without art is morally bankrupt. I just hate talking about it, explaining paintings. I don't like doing it. I like hearing other people doing it though."
About his iconic prints he said,
"We thought we were creating something; we thought we'd conquered the surf world and we did in a way."