Come inside The Champ's old house at 5494 Weke Road… 
The passage of time is a curious thing. Was it only four-and-a-half years ago that Andy Irons, the surfer who won three consecutive world titles (2002, 2003 and 2004) and then finished second for the next two years, disappeared?
And yet, over time, we move on. Images dull. Faces, once so familiar, so vivid, drift into impressionistic smudges.
Last week, I wrote about Julia Roberts selling her 30-mill crib at Hanalei Bay. And it reminded me of Andy Irons and the Hanalei Bay house he poured his entire fortune into. He was stretched. Even on a million-dollar salary it takes something to buy almost-beachfront on Kauai. And he was proud of it.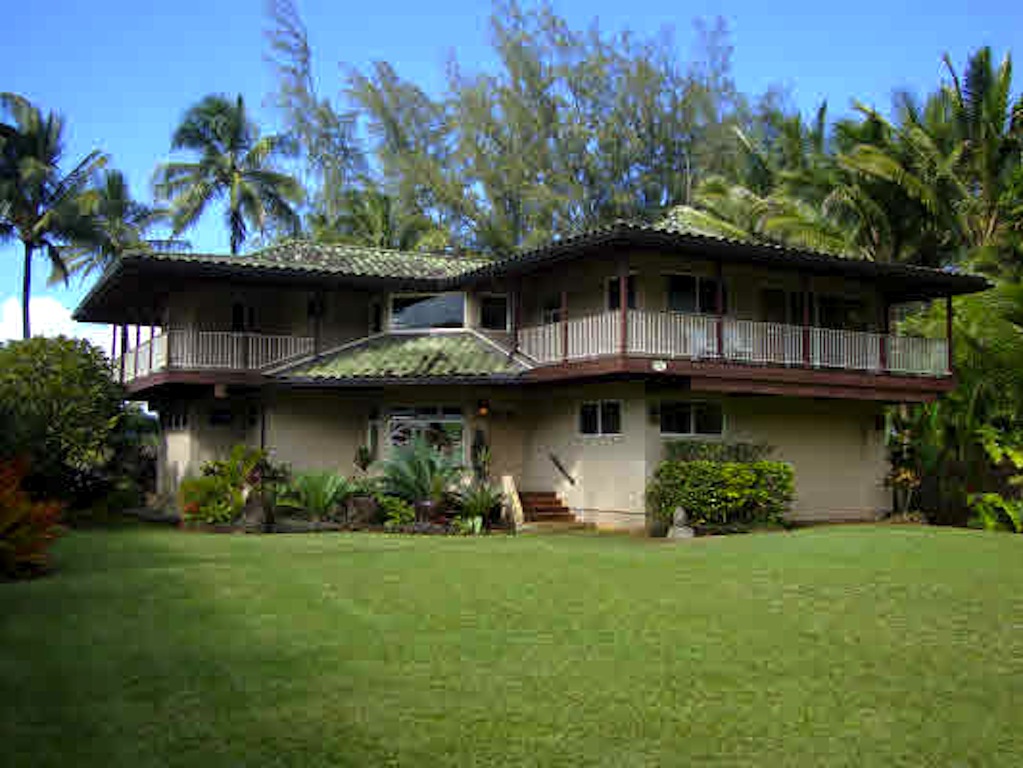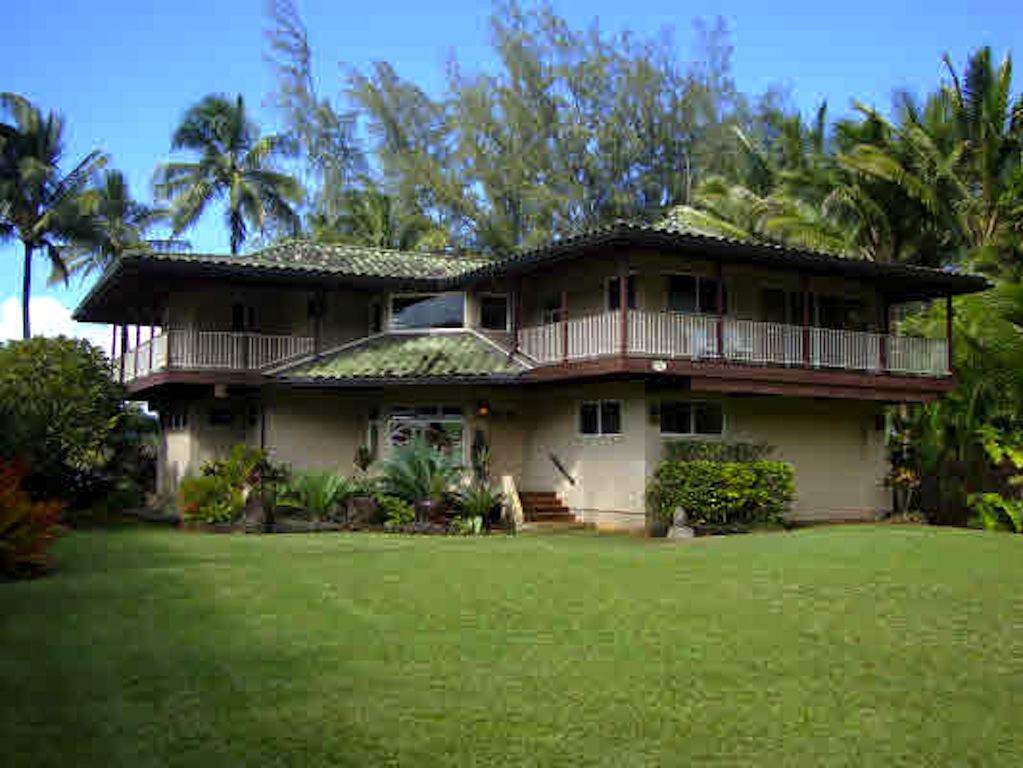 "I call it the Hanalei Bomber. It's radical, it's my dream," he told me two weeks before he died. "I grew up across the street in my dad's tool shed that we turned into a bedroom and it's four houses across from the water. It's everything I thought I wouldn't or couldn't have. It's more than I could possibly fathom. No one handed it to me. I had to fucken go and do it myself. And, it's my proudest accomplishment."
Andy's widow had to sell the Bomber three years back. Taxes of $17,000 a year plus everything else. How can a single gal take care of that? It sold for $4.3 mill to a guy from California.
The real estate agent's spiel was this: "Elegant Asian-inspired two story home on Kauai's magnificent Hanalei Bay is now available for new ownership. Newly built in 2003 this 3 bedroom 3.5 Bath home is a TVR approved successful vacation rental. Another Guest house may be built on property (please verify density with County). Views of panoramic turquoise blue ocean, colorful sunsets, and majestic waterfall mountains abound. Exotic Brazilian cherrywood floor and marble stone touches compliment the home. The grand master bedroom is located on the 2nd floor. Also upstairs is the kitchen, living/dining room and powder room. The home offers two covered lanais, providing ample space for dining or lounging while gazing out to the Bay from back of home and gorgeous mountains from the front of home. The downstairs master suite and guest bedroom offer garden views. World famous "Pine Trees" surf break is right out your front door. Watch whales and world-class surfers from the wrap around lanai all winter, enjoy beautiful sailboats, and sunbathers all summer. Hanalei "town" is only a minutes walk away. This beachfront home is even better in person than the pictures can show."
But don't be sad! As Andy said, "You just deal with it, fuck! What if I didn't win any world titles? What if? What if? What if the world ended yesterday, we would not be here! What if? I mean, fuck, I could drown all day in what-ifs. I'm not going to worry about tomorrow, because you don't even know what's going to happen right now."
Now let's take a little stroll through the rooms…