This one hits close to home...
Imagine you're a pro surfer, or, fuck it, imagine you're just you. Imagine having (quickly) heeded yesterday's advice and booked a ticket to the world's best wave on the biggest swell of the year. Imagine the money you spent. The indignation of your bosses and spouse. Imagine your excitement.
This was almost me. I spent days looking at forecasts and tickets, tickets and forecasts. I was anxious, barely sleeping, and my behaviors were those of a fiending addict. I'd built my whole year around visiting the jewel of west Africa, and this could very well be my chance.
At the last second, I pulled out. A combination of a dicey forecast (the swell jumps up and dies very quickly due to its proximity to the coast, and during the one day that it appears to be big enough and west enough to surf, it could potentially overload the joint) and relationship pressures ("You were just in Mexico" (…fair)) forced me to pull the plug.
Since that moment, I've been praying that the swell isn't so great. That it's too big or too small or too something, meaning that I made the right call by waiting for the next one.
Since then I've seen evidence of multiple pros headed that way. Anthony Walsh, Cory Lopez, Brett Barley, and Oliver Kurtz just to name a few. Their committal to the trip increased my FOMO exponentially, but a recent occurrence has changed my perspective.
Just this morning, Oliver Kurtz made a plea to his friends on Facebook.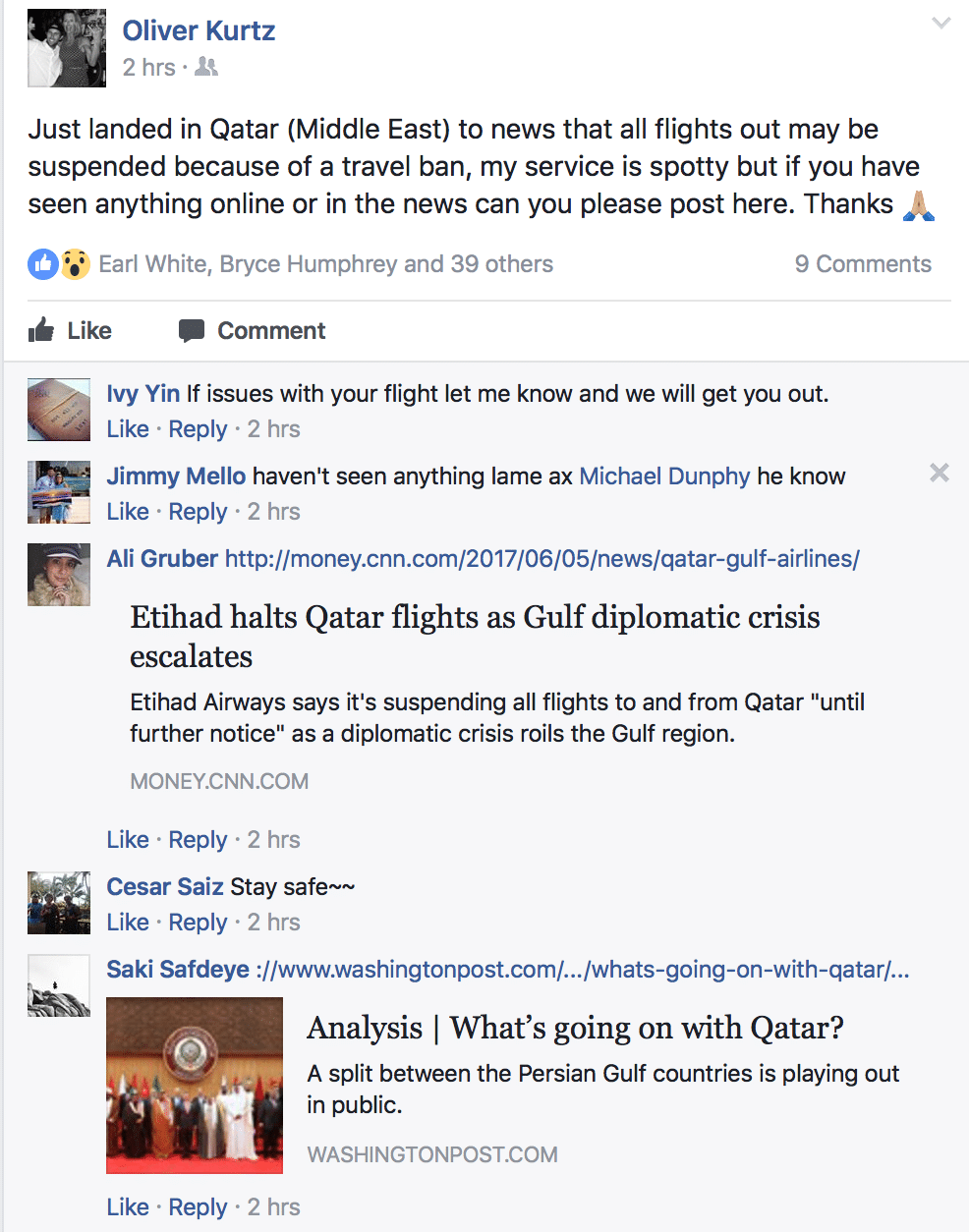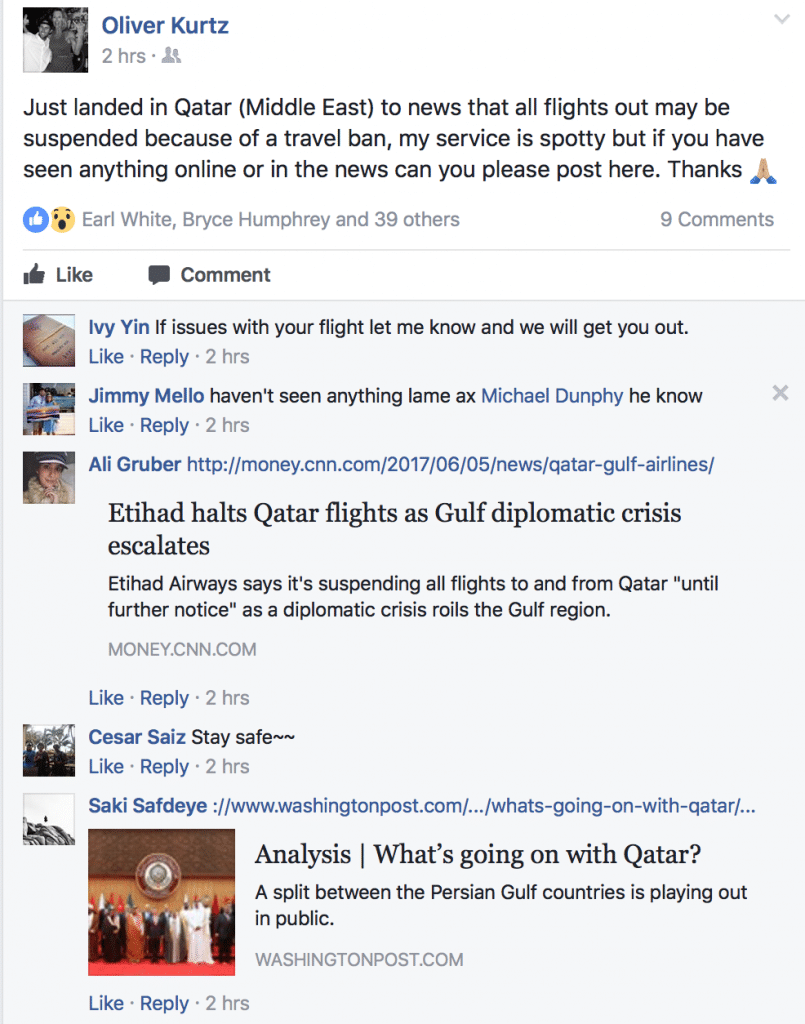 And… holy shit! Doha, Qatar was the very place where my flight would have connected. In fact, Oliver had taken the same plane that I was planning to board. Now he's stuck in the throes of a Middle Eastern brouhaha, something that should probably be scary but at the moment is likely more infuriating for the Floridian goofy-foot.
Oliver has (to my knowledge) never been to Skeleton Bay, meaning, much like with me, this trip was a longtime dream. To have it squandered by such a shitstorm would be utterly heartbreaking.
I can't tell you how happy I am that I pulled out.
I've yet to see updates from the other surfers listed above, but considering they all left from different parts of the U.S., there's a decent chance they avoided the Qatar kerfuffle with connections through other parts Africa or the Mid East.
Will Oliver (and perhaps many other surfers) find his way out of this stronghold? Who knows? But his most recent update is telling: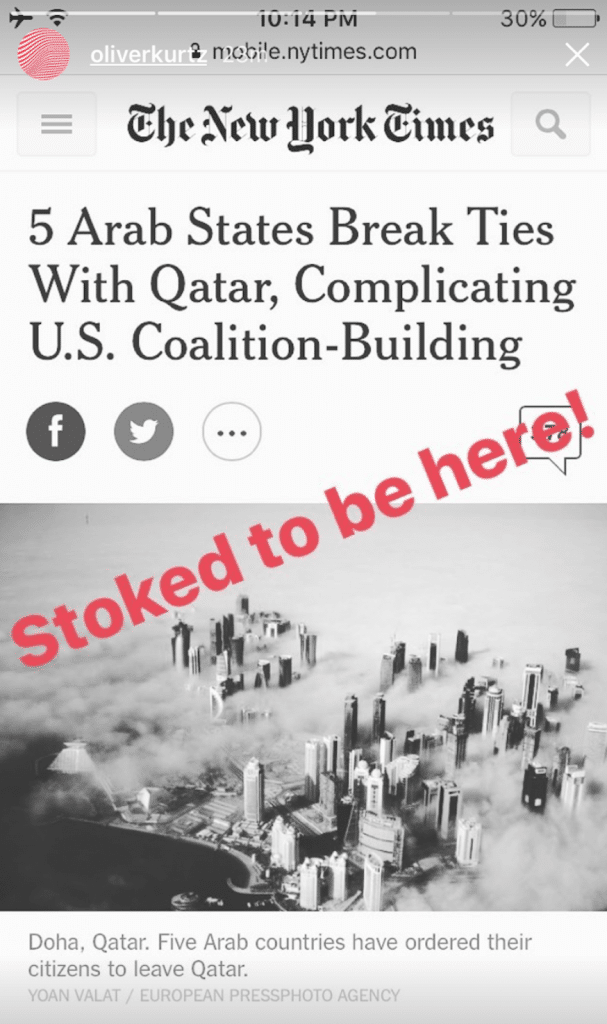 If anybody knows anything/anyone in the area that would be able to help Mr. Kurtz, please let us know in the comments! I'll update as the story unfolds.