Entire pool. Yours. For a whole day.
Kelly Slater has just announced he willl gift two tickets to his (and the WSL's) Surf Ranch to surfers who donate money to hurricane relief.
As you know, hurricanes Harvey, Irma and Maria have bombed the Americas this year. The waves have been fabulous but, oowee, it's also real nice to have clean water and a roof over your head.
It's a minimum ten bucks to be in the game, an emphatic but not ruinous donation, and this is what you're up for.
You'll:
Spend the day at the WSL Surf Ranch
Surf the man-made wave developed by Kelly Slater Wave Company (you'll be filmed, so you'll have footage to prove it!)
Be coached by Kelly and learn some techniques from the best there is
Unwind at a BBQ with Kelly and friends
Get flown out and put up in a sweet hotel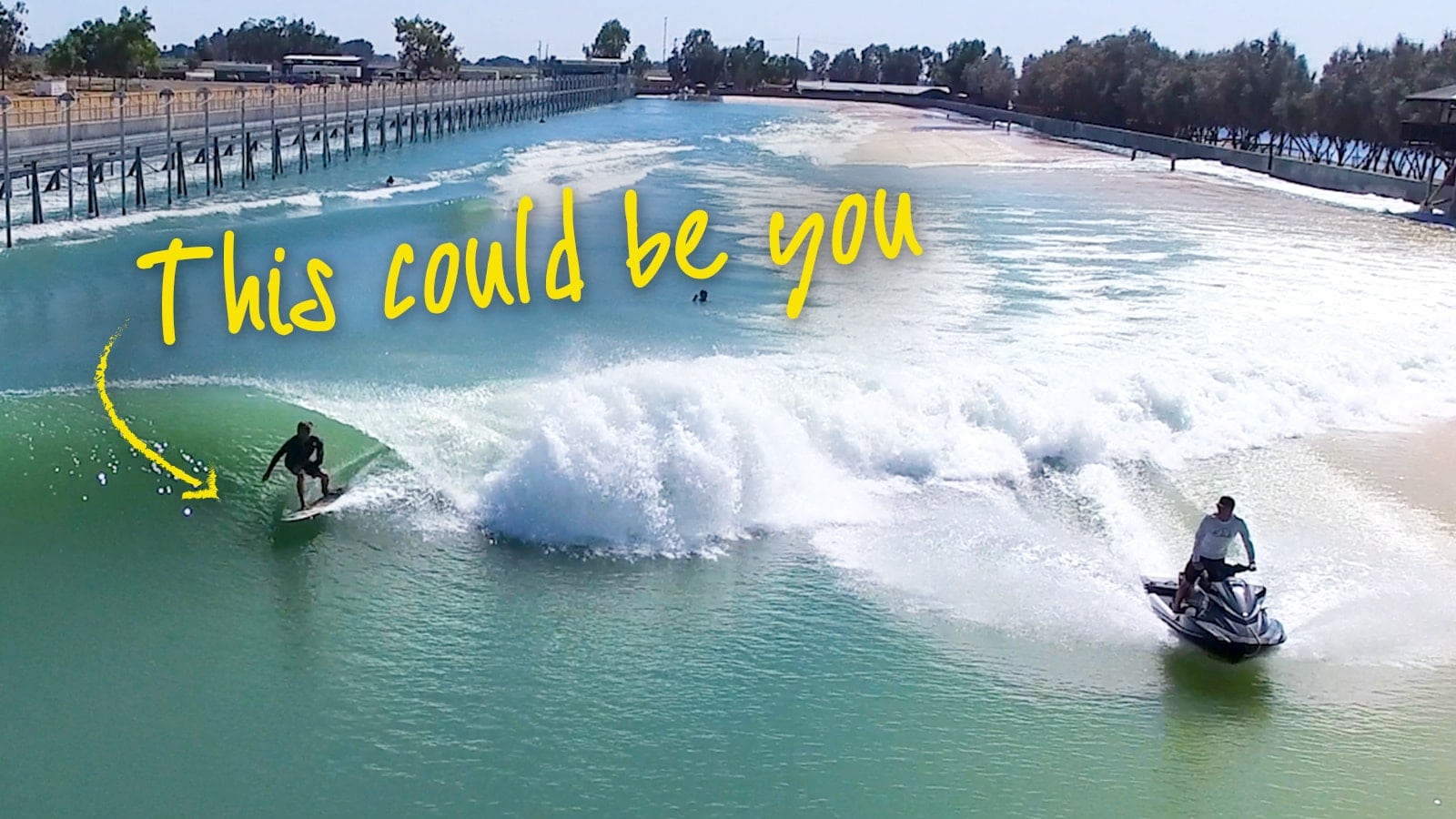 Dig: you'll have the pool, for a whole day, to yourself (and pal and KS of course). The engineer will even tweak it to a style you'd prefer. De-tune, upscale, whatever you're feeling.
Other prizes include t-shirts and signed jerseys (including John John Florence, in frame).
Donate five gees and you'll get "50,000" entries into the contest.
Can you imagine?
Little rich boys and girls all over California storming into daddy's office and screaming, "I want to go to Kelly's wave pool… now! Now! Oh daddy, how I hate you!"
Etc.