South African Psycho.
Of all the things to be scared of in today's world, pandemic disease, economic collapse, rising violent nationalism, the European Union's perilous teetering, the Great White shark and his many teeth continues to hold pole position.
There he lurks, monstrous and large, just out of sight, waiting to nibble toes, waiting to feast on feet.
The apex-predator is scary enough even without intention but a just-released photo from famous British photographer Harry Stone proves the Great White sneers like a serial killer, like a remorseless child snatcher thereby proving what has long been assumed.
Great Whites take sadistic pleasure in their vicious misanthropy.
And examine the above close-up. Examine those teeth, that grin.
Now examine Patrick Bateman from American Psycho.
Examine Jack Torrance from The Shining.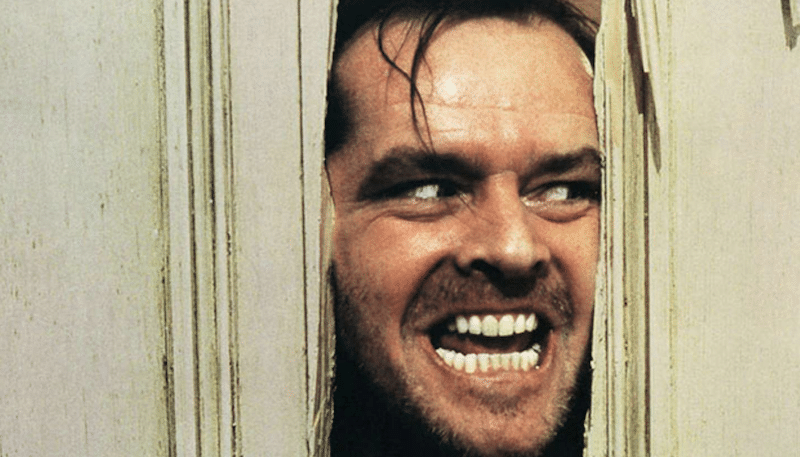 Examine the aging white male's other worst nightmare Greta Thunberg.
Undeniable and terrifying.
Photographer Harry Stone tells The Daily Mail:
'Like many people I grew up with the movie Jaws, which started a lifelong fascination with sharks,' explained Stone, who has spent over a decade in the water with sharks.
'I also had an Australian Godmother who told me that the creature in the movie actually existed, because they had them where she came from. I was hooked!
'I think being the largest predatory fish in the sea and having such a fearsome reputation made them endlessly interesting. When I grew up everyone thought white sharks were literally the scariest things on the planet, hardwired and sculpted by evolution to be the ultimate deadly predator. However, if you are lucky enough to spend time with them you realise that they do not deserve such infamy.
No they do not. They deserve much, much more.