A new clothing label, new boards, movies, cruel jokes. Kelly Slater circa 2015 is a bird set free… 
Two days ago, on April 1st, Kelly Slater announced his retirement ("The #RipCurlPro was the first event I surfed on tour and it's fitting that this will be my last ) and baited his one million followers into a melee of pustulating and sad say-it-aint-so's.
Most of them debated whether it was an April Fool's joke, or if in fact the 11x World Champ was retiring (last year he announced his departure from Quiksilver on April Fool's eve).
The post turned out to be, of course, a joke, the record corrected, first, by BeachGrit. (Click here!)
Slater will continue to win or not win contests, will continue to age effortlessly and beautifully.
Because here's the thing: Kelly Slater doesn't seem to give a fuck anymore. His behavior over the last year, since parting ways with Quik, has been something like an elite athlete's version of Tom Hanks's life in Big. Let me lay it all out for you:
In the 12 months since Slates announced the split, he founded Purps, a canned energy drink that purports to provide unparalleled natural liquid nutrition and energy, and which you couldn't keep out of his hands during the middle-half of last year's tour, each of his on-camera appearances marked by that white can with eep-purple graphics.
He founded his own company, Outerknown. Backing him? The Keiring Group an international clothing firm alongside upscale brands like Alexander McQueen, Gucci, Saint Laurent and, more closely related, Volcom. Then he spent the year wearing Veeco boardies and Electric sunglasses which was, in our little corner of the world, newsworthy.
Then in a year marked with barely-post-pubescent competitive domination by a crop of youngster half Slates' age, the Old Man threw down one of the more absurd moves of 2014, a massive helicopter-like 540 air in windy, messy Portuguese beachbreak and basically broke the internet.
This year, after a disappointing finish to the 2014 season, Slates began '15 out with a bizarre mid-heat board change (switching to a Daniel Thomson-designed Firewire hydrodynamic planing hull with just a few minutes left in a heat) and proceeded to get swatted by a rookie Brazilian.
Then he bought 70% of Firewire. (The decision announced to the world on BeachGrit! Click!) Because, well, why not?
Even in the last week he's purchased the movie rights to a book that chronicles surfing's lurid affair with drug smuggling, released a line of teenage home furnishings with Pottery Barn/William Sonoma's kid sibling company, PBTeen (which you just have to go fucking see, as some of the champ's collabo pieces are wretchedly great); and then, as mentioned above, punked his loyal followers with an April Fool's retirement.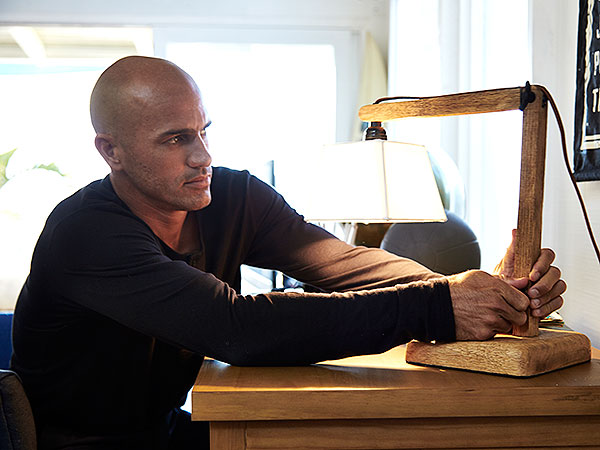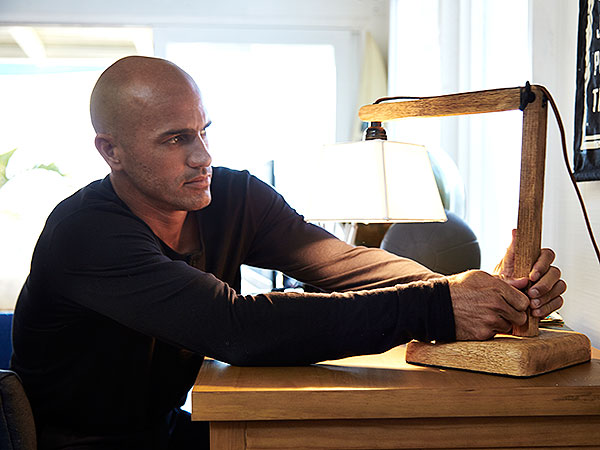 Which is to say, good for you, Kelly, you beautiful motherfucker.
If this is the twilight of your career, as so many seem so certain is the case, then fuck it. You do you, brother. Have the fun you so deserve. We'll be watching until the last curtain closes. And probably long after that, disbelieving til the end.