Locals with bats want blood at Siargao Cloud 9 Surfing Cup…
Brent Symes is a 36-year-old Australian who is kinky, in a very large way, for big waves. Wants to be invited onto the WSL big-wave tour.
Puerto is his go-to joint and, this year, he flew into the Billabong XXL Awards running with a no-hands tub. Watch here.
Brent likes the regular WQS, too, just 'cause it keeps his name out there. Which is why he was at the Siargao Cloud Nine Surfing Cup, a QS1500 $US50,000 event last week.
But his trip to this isolated, and usually flat island (I went there in the nineties and there hadn't been a wave over two feet for three months), was spectacularly abbreviated when he was attacked by four locals with various third world weapons in the shorebreak during the final of the locals trials event.
Or, as the police report recorded it, "allegedly mauled with broken bottle and log by more less four persons."
Gold Coast surfing magazine Surfing Life (which I edited years back, hello alma mater!) ran a piece that interviewed "well-known and respected local Dencio Dizon" who said Symes, "got what he deserved. Or in my opinion, he got lucky, because he probably deserved more after hearing of his reputation. This same guy was also here last year, and he got disqualified after two interferences in his heat."
The reason? Dizon says Symes wouldn't get out of the water during the final of the locals trials final.
And so he had to die.
But a murderous attack in response to someone surfing through a contest is actually no one's fault, says Surfing Life, least of all the simple island people.
"No matter what, it's never cool to beat someone up. But as human beings, and surfers, we also have to remember how important it is to show respect," it advised sagely.
Cultural relativism! Natives can't help 'emselves!
The Philippines is fucking gnarly at the best of times. Restaurant signs tell patrons to leave their guns at the door. If you want further reminder, three tourists and a local were kidnapped from their resort a few days ago, likely by by the Al Qaida-linked Islamic gang Abu Sayyaf.
I'd heard about the attack via a couple of pals on Facebook. One, the surf guide and artist, Phil Goodrich wrote: "Brent Symes aka "Red Dog". Such a legend. I spent a month at HT's with him. Classic Aussie charger. Straight talker, he put on one-man-shows every day on land and charged like a maniac in the water.  I can promise you he would give an excellent interview…"
He wasn't wrong.
Brent, who has Obsessive Compulsive Disorder, bounces back and forth between a childhood spent in poverty, his brother Darren who ghost-shapes for Simon Anderson and Pyzel, a little bro Kyle who was a junior series ripper, and his own pro surfing childhood competing against, and sometimes beating, Joel Parkinson and Dean Morrison.
While we're talking (Facebook Phone Call) the big-wave surfer and champion paddler Jamie Mitchell apparently texts: "Are you alright?"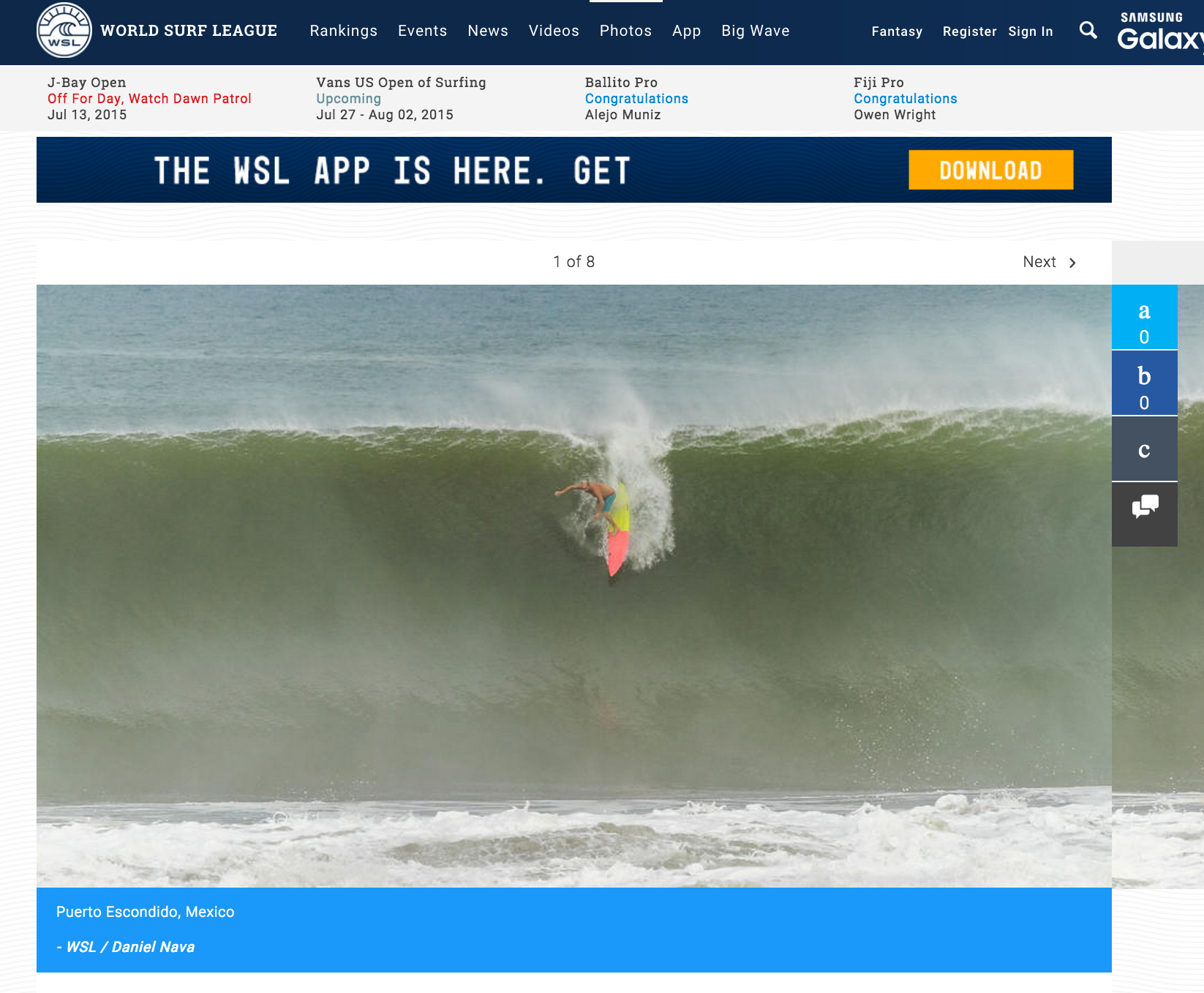 Brent's version of the attack goes something like this. He was hanging out in the Boardwalk restaurant that fronts Cloud Nine. At one point, he noticed there were only a few guys out. No contest. Maybe a gap between semis and the final. So Brent and two others paddle out. The other guys get a set and go in. He's out there, is too deep for a bomb, and the ocean goes flat. There's a 20-minute lull.
Then the four surfers in the trials final paddle out. Brent says one of the finalists, Phimar Alipayo, says he can stay out and watch. But Brent says he ain't going to get fried watching it from the water.
"I've got fair skin, red hair and no sunscreen… I'm out of here," he says. "But I knew the final wasn't going to start for five minutes. So I could catch a wave in."
Brent says he caught a wave, pulled off, there was a set behind, duckdived one and got the next. Says he rode it all the way to the inside, did a big reverse, "went backwards for ages, didn't spin it around, and fell off onto the reef."
Says he was nowhere near the contest.
Then he turns around and "there's five dudes with weapons. Knives, a fucking sawn-off bamboo. I thought, fuck, I wonder where they're going? Guys with knives and bats? What are they going to do? Then I saw 'em heading straight for me. Is this for real? I didn't run off or anything. Fuck it, I'm going to have to fight these dudes. They want me and they were screaming out to me, 'I remember you from last year! You got two interferences! I remember you! I'm going to kill you!'
Oh, quick little interruption. Brent surfed in the contest last year and got a couple of interferences in his heat. He was surfing with a hyped contest kid, an Australian, and told him, 'cause of the small takeoff, let's take turns. Kid got one, paddled out, and took the next. Brent said, fuck it, I'm going anyway.
The story continues:
"Then they come at me. The first swung the bat. I put my board up, blocked it. It was easy, pretty long bats, really thick, gnarly bats, and it took 'em ages to swing 'em with their little arms. As they pulled back for a second swing, I grabbed it. I train twice a week Muy Thai. I threw the bat into the water and he ran back into shore. He ran off. He knew he had no chance. I actually had an elbow ready to come down on his head, to open up his whole face. He was a sitting duck. It was like me going to play tee-ball.
He ran off. He knew he had no chance. I actually had an elbow ready to come down on his head, to open up his whole face. He was a sitting duck. It was like me going to play tee-ball.
"When I had the bat, I was thinking of killing him. I was going to kill him. I just refrained. I threw the bat into the water and I didn't lay the elbow.
"The next guys swings… bang… there's little holes all over the reef, deep opening, and I lose my footing. The third guy grabs my board. Another two guys come with bats, onto me, that's when I started blocking everything.
"So, then, I easily got rid of them too. They were scared, another guy ran off. I got his bat as well. Then it was down to one dude with a knife and a baton. I said to him, put the knife down, keep the baton, come to me and we'll talk, we'll try and solve this, this is a misunderstanding!"
Brent says the conversation went like this.
"No! You'l kill me if I come close to you!"
"No! I want to make friends! Let's sort this out!"
"No! You'l kill me! You'll kill me!"
"Keep the bat, put the knife down… "
"And then he wouldn't the knife or bat down so I had to keep walking at him. He was getting scared, backing back, backing back."
By now, Brent figured he'd better swim out into the ocean rather than face 300 people "telling me it was my bad."
Brent eventually comes in, feels like he's going to be murdered so he locks himself into his room.
"The police said don't go on the road to (nearest town) General Luna. You'll get ambushed."
The police chief comes to see him, says Brent, tells him he's going to charge the attackers with attempted murder. Brent says the chief then takes him to the mayor at his country club in General Luna to explain what's happened.
Anyway, let's cut this a little.
Brent gets his security guaranteed and splits the island back to Cebu, and then to Bali, where your ol pal DR lights up his Facebook chat line.
Will he ever go back to Cloud 9?
"Not that at this stage, no," he says, perhaps with a little understatement.