Happy New Year!
You may, or may not, be aware, American and European friends, that Australia is in the southern hemisphere thus experiencing "summer" while the rest of us shiver while sipping various hot chocolates and/or toddys. And this Australian summer is breaking all records with regards to heat. It is so hot that fire hydrants are chasing dogs. It is so hot that the birds are using potholders to pull worms out the ground. It is so hot that Satan himself has moved from down down under to simply down under.
All anyone wants to do is take a nice refreshing dip in the still almost cool ocean. To be able to go for a wonderful New Year's Eve surf.
Well, the bastards of the deep, prehistoric apex predators, heartless sociopathic Great White sharks have decided this is the moment to hover, aggressively curious, right off of New South Wales' typically idyllic shore and let's wince while heading to an Australian news site. Let's recoil, slightly, in terror.
At least three beaches have been evacuated at Shoalhaven on the NSW South Coast following a flurry of shark sightings.
The state government's SharkSmart website posted horrifying aerial shots of Great White sharks — including one showing a pair of surfers paddling uncomfortably close to a 2.5m great white.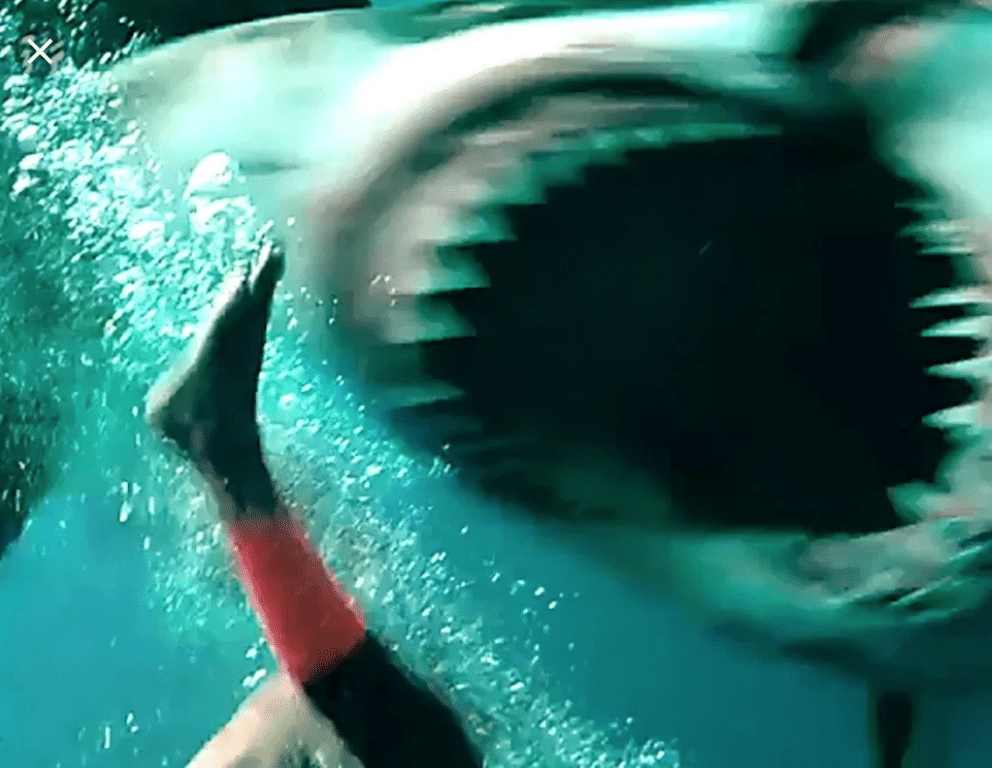 The close call was recorded at Berrara Beach at 12.47pm today. The beach was evacuated and authorities notified following the sighting.
The creatures have forced the closure of two other beaches in the area, including Bherwerre, where a 3m Great White was photographed off shore at 12.44pm and Cudmirrah Beach, where a 2.5m great white was sighted at 12.45pm.
And I know we should all be selling our boards in order to take up the trending new hiking but couldn't the monsters have given Australians through their own winter (our summer)?
Couldn't they have at least waiting a few more months to usher in the official end?
Great Whites are deeply morally corrupt.
Possibly even morally bankrupt.