"The most challenging surfboard I've ever built!"
Recently, the highly cited New York-via-Miami artist Daniel Arsham petitioned Australian surfboard shaper Hayden Cox to build an art piece for a department store exhibit in London.
Called The House, and squatting on a corner at Selfridges in Oxford Street, Arsham "has reimagined the typical family home (and the everyday home goods it's filled with), to represent the distant future of 3019."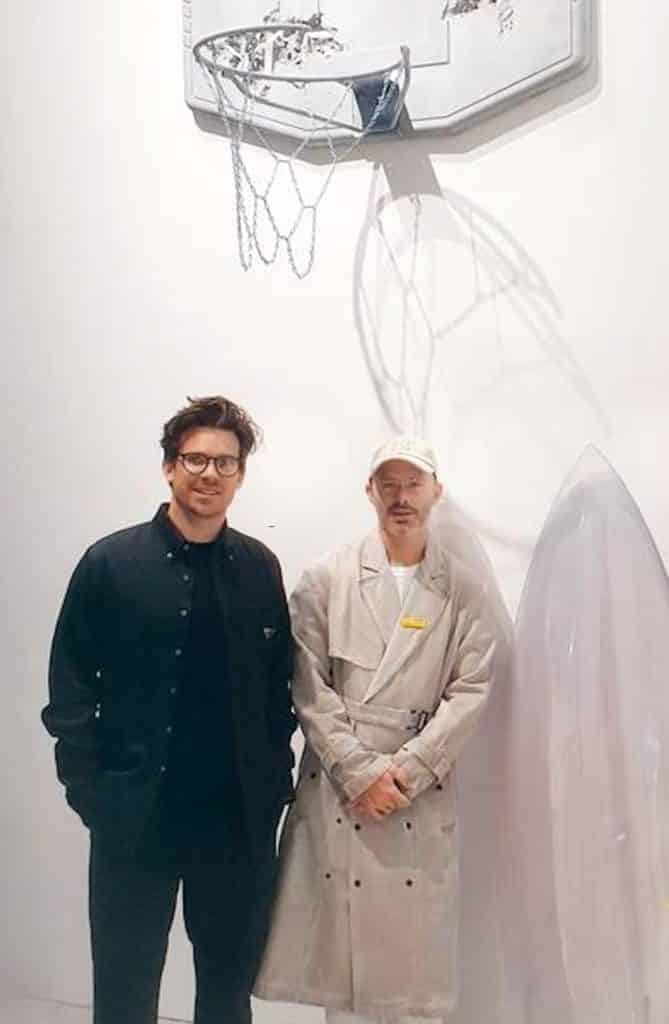 Cox's piece is a ninety-pound (forty kg), solid-resin trans-surfboard, mold-cast and hand sculptured.
Per Hayden's blog,
This is by far the most challenging surfboard I've ever built. We tried and failed about 3 times before it finally got there. There are no shortcuts when working with resin in this form. This particular board is a non-functional art piece, however adding to the fun challenges of this project,  I'm excited to release what's to come on the performance surfboard sides of things. Definitely our coolest collab yet.
The clear board sculpture is currently on display in Selfridges London as part of  'The House' by Daniel Arsham. It is for sale for collectors/the public by direct enquiry only.
Think y'might be seeing a few of these in the water?
I was told by HS,
"We are planning to release a limited run of a functional version of the transparent surfboards next summer! A few of the execution and methods are still being tweaked to perfection… work in progress and Hayden himself is riding and testing this week." 
There could be, as Voltaire would say, some correlating themes here.
The destruction of Arsham's house as a child in Florida by hurricane Andrew when he was just twelve forced him to move and was a traumatic experience, hence the "See through" house.
Would a see though surfboard protect us from our own "hurricanes" with rows of multiple incisors?
Ya gotta admit, it would enhance our Peripheral vision.