A life well lived and a legacy not forgotten… 
Pauly Van Doren, the legendary founder of the world's most enduring surf-skate grand Vans, who was born just as the Great Depression was kicking into gear, has died, aged ninety.
Van Doren, a high-school drop-out, whose nickname was Dutch the Clutch, created the Van Doren Rubber Co in 1966 with his little brother, James, who died in 2011, and their pals Gordon, Ryan Emmert and Serge D'Elia. 
The first store, in Anaheim, California, sold American-made shoes direct to the public with the slogan, "Canvas Shoes for the Entire Family" at prices between two and four dollars a pair. 
On opening day, Pauly forgot to put cash into the register. 
"It was so stupid," he said, telling customers to come back with the exact cash. "We sold something like 22 pairs of shoes that first day, and the remarkable thing is every single person came back and paid. Treat people like you would want to be treated."
"Paul was not just an entrepreneur; he was an innovator. The Van Doren Rubber Company was the culmination of a lifetime of experimentation and hard work in the shoe industry," the Vans company said in a statement. "Like Paul, from the first day of business, Vans was uniquely innovative. When the first Vans store opened, there were no stand-alone retail stores just for sneakers. Paul's bold experiments in product design, distribution, and marketing, along with his knack for numbers, and a genius for efficiency turned Paul's family shoe business into an all-American success story."
Y'don't have to trawl too deep into a surfer or skater's wardrobe to find a dirty ol pair of Off the Walls or Authentics, shoes mercifully unchanged in almost fifty years.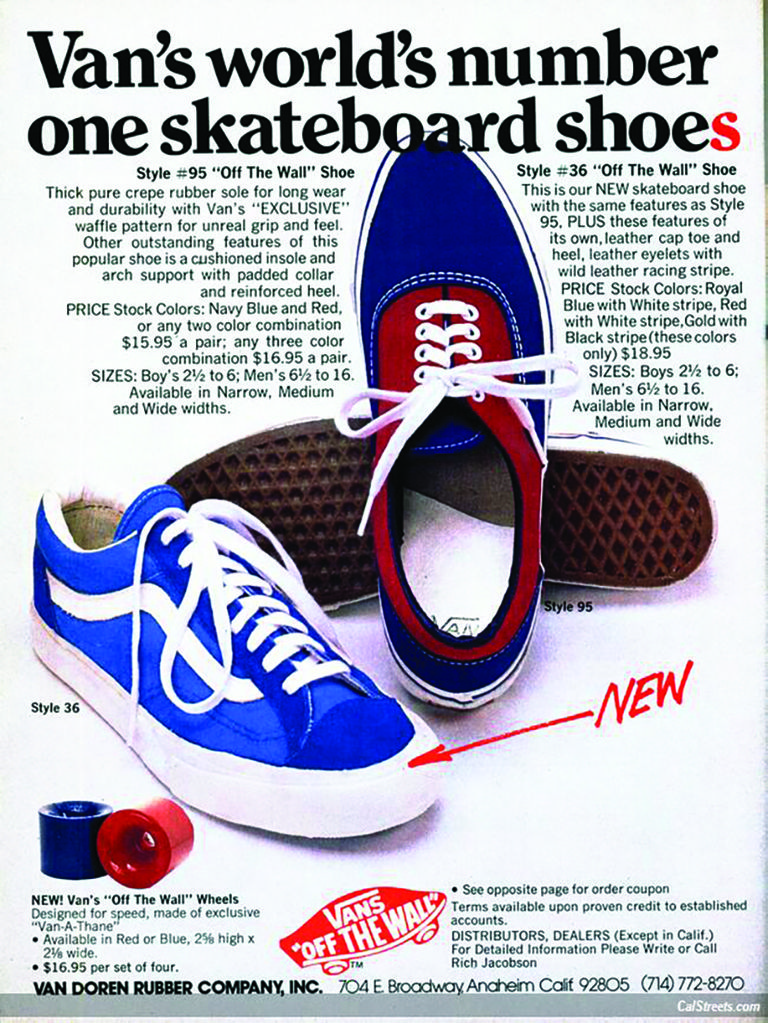 The passing of an icon.
As Stacy Peralta said: "Vans is one of the greatest legacy companies not only in skateboarding, but in the worldwide community of action sports."
Final words go, as they must, to Sean Penn, who used his own pair of Vans OTW  slip-ons in the movie Fast Times at Ridgemont High, a decision that would propel sales of the show into the stratosphere,