"Flea has written a lot of music at the property and has had band members jamming in the music room downstairs."
There's a joint called Congo five hours drive south of Sydney and halfway to the Victorian border. Less than three hundred souls breathe the cool air and the beaches are empty, the sorta place you'd go to decompress after doin' a wild stadium tour.
And when you go to Congo, and it ain't to be confused with those grand African utopias the Democratic Republic of the Congo, capital Kinshasa, a name familiar to fight fans, Rumble in the Jungle and the subsequent Norman Mailer book The Fight, or Republic of the Congo, capital Brazzaville, not to be confused with Brazzers, a love-making website for those who liked to be roughed up, you'll soon become aware of the fabulous beachfront compound of the famous bass player, notable for his "slapping" technique.
The Australian-born Flea, lesser known as sixty-year-old Michael Balzary from Melbourne, bought the half-acre beachfront spread at 775 Congo Road, Congo, almost thirty years ago in 1994.
Flea and New Zealand architect Michael Cheadle designed the five-bedder with the roof designed to look like a cuttlefish and with wooden floors sourced from the old Parliament House in near-ish by Canberra.
"It has a rock-star vibe to it but also a relaxed holiday feeling that is really suited to the village of Congo," selling agent James Hamilton says. "Flea has written a lot of music at the property and has had band members, jamming in what was the music room downstairs. It has a contemporary Californian design that sprawls out towards the ocean with amazing views and really compliments the natural environment."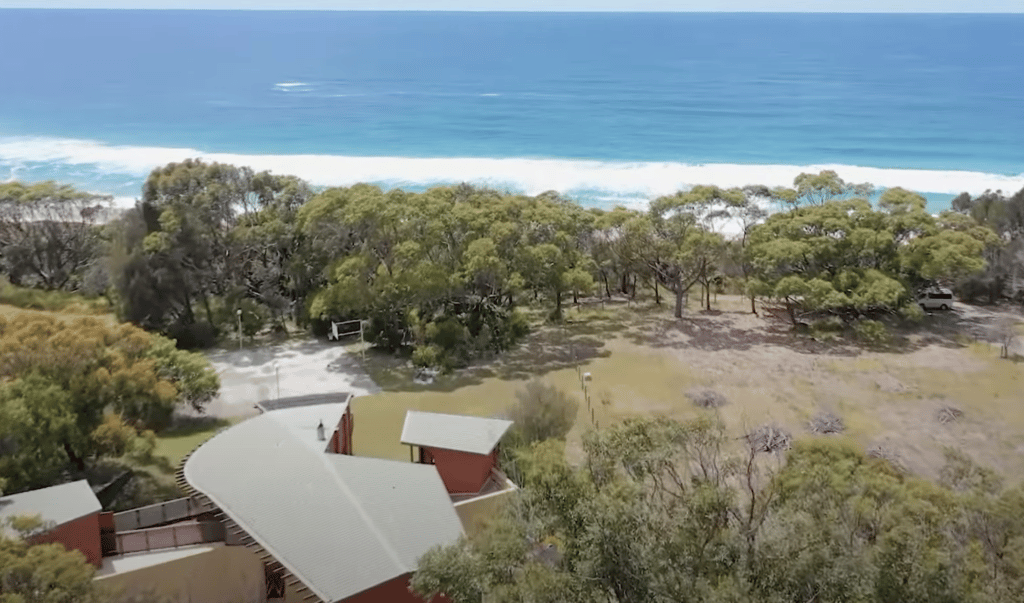 If you peeled open the marketing brochure you'd learn the place is,
"Situated in Congo on 2946sqm (approx. half an acre) of land and bordering National Park on one side and beach on the other, you will love spending your time, just relaxing in a spot that is virtually unknown except to the very very lucky few.
"The custom-designed home opens to a magnificent entry with a bespoke spiral copper and steel staircase connecting two double-storey wings.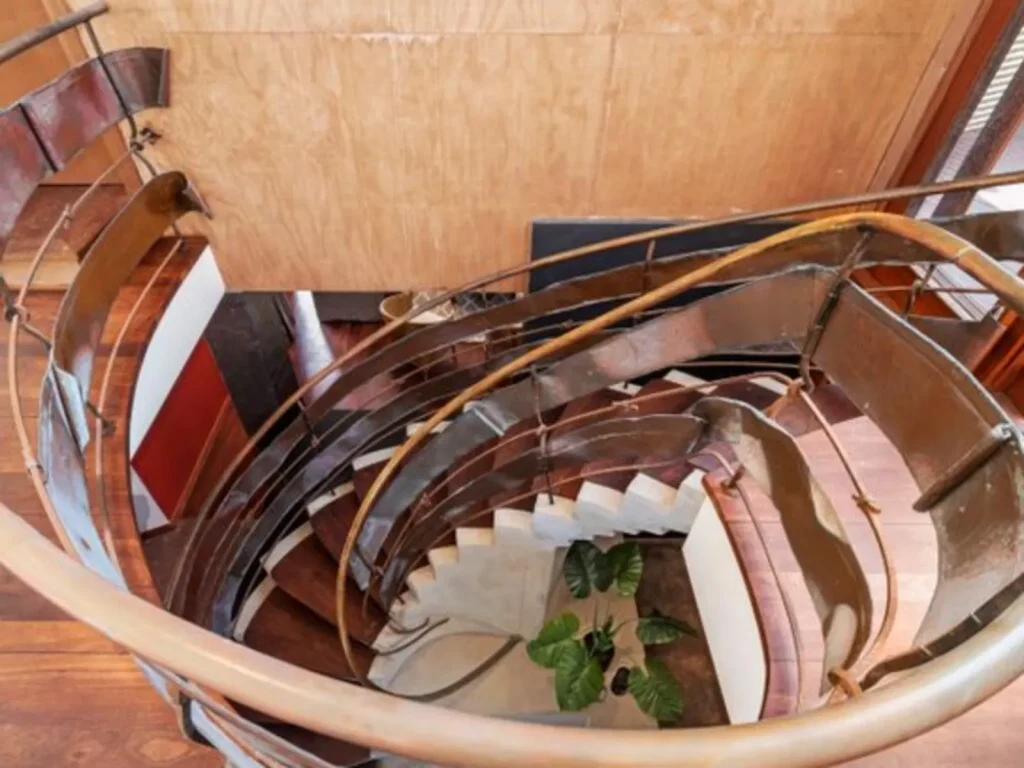 "Beautifully maintained, the property has undergone extensive updates over the past years. Its features include an open fireplace with stone detailing and a master retreat featuring a luxe ensuite with a mosaic-tiled plunge bath. Bi-fold doors open to an alfresco terrace with views across the property. There is also a multipurpose sports court."
Take a video tour below!
(In case y'wondering, the joint goes to auction on January 29, same day the band's Australian tour opens in Brisbane.)