"Where architecture and surf join in perfect melody!"
You know Frank Lloyd Wright, yeah? The American architect famous for his organic builds (who don't love Fallingwwater) and a wild personal life that included mass-murder and a near-lynching (read TC Boyle's The Women for a heated-up version of the story)?
Yeah, well, the only oceanfront he ever designed, called Cabin on the Rocks at Carmel-by-the-Sea in Monterey County and  built in 1952, has just sold for $22 mill. 
Ol man Wright only agreed to design the joint, whose front looks like a ship's bow setting forth into the ocean, after the client, Della Walker, wrote an impossible-to-ignore brief. 
"I am a woman living alone – I wish protection from the wind and privacy from the road and a house as enduring as the rocks but as transparent and charming as the waves and delicate as the seashore. You are the only man who can do this – will you help me?"
"The overall effect is quiet," Wright said a couple of years after the build, "and the long white surf lines of the sea seem to join the lines of the house to make a natural melody."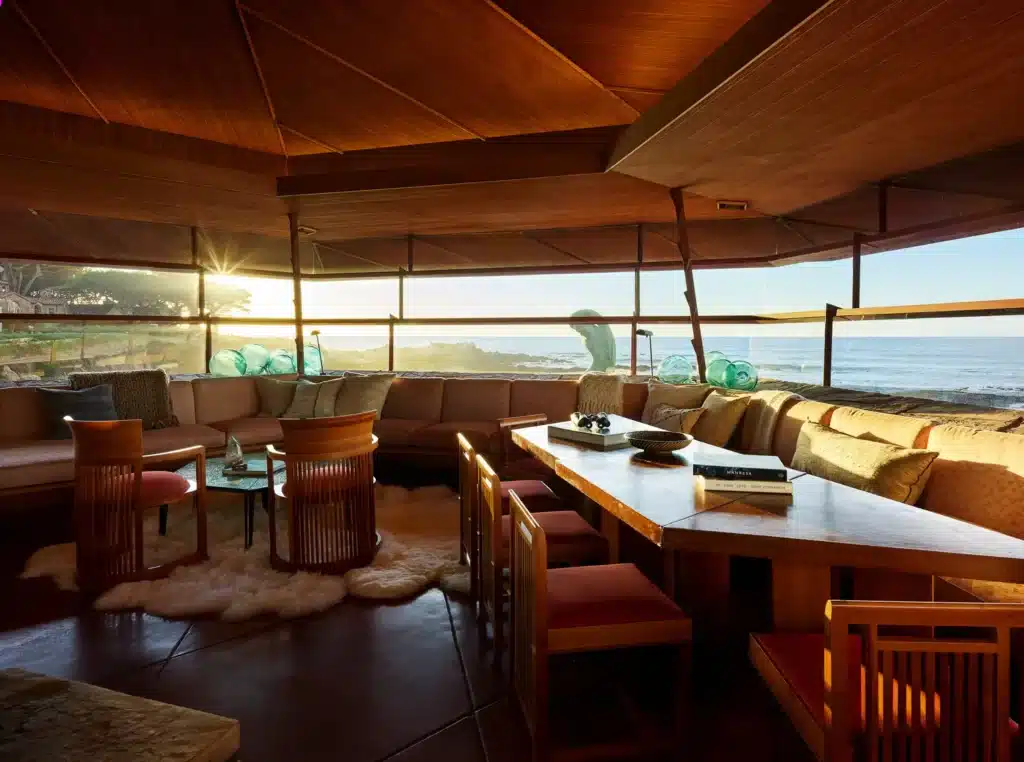 "I have admired this wonderful 'Cabin on the Rocks' for many years, now, and have always dreamed of one day owning it," Pastor told The Carmel Pine Cone. "It is truly a fantastic piece of land and an amazing house by one of the world's most renowned architects."
And surf? 
Gonna turn to Surfline for this. 
"One of the prettiest beaches in the world. The sand at Carmel Beach is fine and white and squeaky clean, and sometimes the surf is, too… The water is electric blue…The kelp and cove protect it from winds, so it can be offshore when everywhere else is blown out. Every now and then, there are serious tubes to be had. It's all just a matter of looking."