The big-wave icon and Hollywood stuntman, dead at 48… 
A short time ago, the big-wave icon and Hollywood stuntman, Hawaiian Brock Little, died, among family, among friends.
The coolest of motherfuckers? Yeah, he was.
Brock, a big-wave surfer who was held in awe by Kelly Slater and co, announced his cancer via Instagram. "I have cancer. It sucks, but I'm taking chemo. You do what you can. Can't believe the person in that picture is me. I look in the mirror and I feel like it's not me."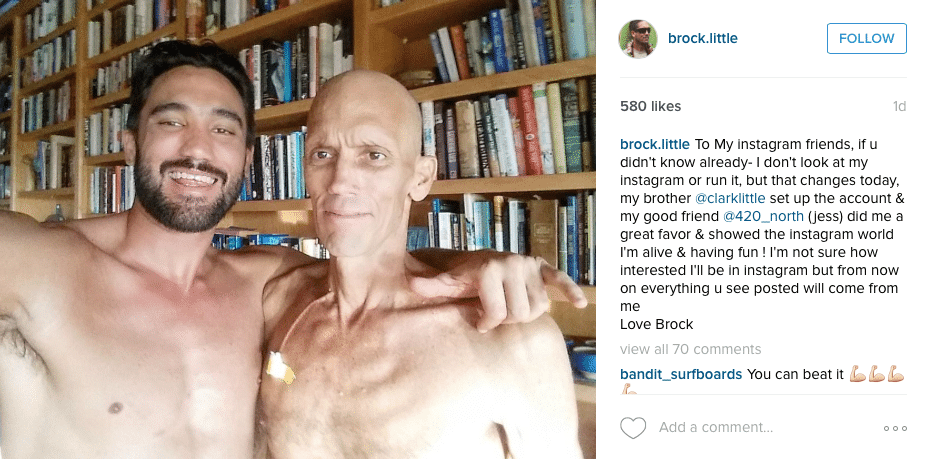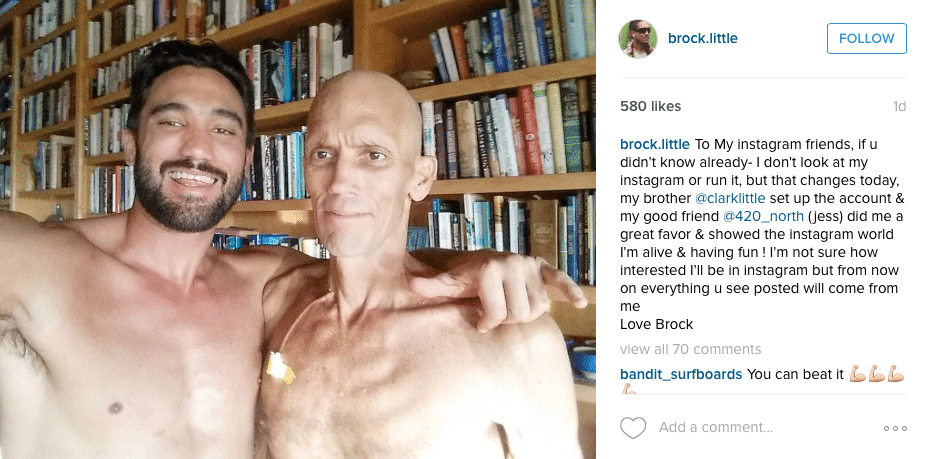 When we spoke three weeks ago, he said, "I'm so stoked. I've had a great life and what I've lived through and what I've done in my life, crazy good times."
When we said goodbye, he thanked me for my interest in his condition.
A few minutes ago, Kelly wrote:
[email protected]…larger than life to me. The world I know will never be the same. I love you, man. Thank you.
And, listen to my phone call interview with Brock three weeks ago, below.