Five wonderful surf brands that fell on their swords!
There was a ruckus last October when it was revealed the money vultures were circling the debt-stricken surf icon Quiksilver. Do you remember? (Click here if y'don't).
But surf companies, even good ones, that fail ain't a new thing. Here are five labels that fell on their swords for various reasons.
1) Depactus: A lot of start-up cash was burned through at a remarkable rate trying to create a brand that never could find an authentic identity. Ya can't buy that shit. An underlying message here is that we will most probably never see the traditional, wholesale model attempted again on that scale. The days of big surf brands using a brick and mortar, wholesale-only model are done. There is probably quite a bit of 'right-sizing' still to come as the direct to consumer model takes over. Other reasons for its failure?
Big salaries right out of the gate.
Branding that was tone deaf to the consumer. Depactus came in high-end and expensive where Salty Crew, who is killing it, came in low, came in blue-collar. Same waterman-fisherman-surfer vibe but more authentic and value oriented.
Bold spending. Big ad agency employed, designers, staff and the most delicious trade show fit-outs seen in a while.
2) Gotcha yes, but for completely different reasons. They got over their skis when there was a sudden shift into rave/streetwear in the early nineties. Gotcha was on fire but was also one of the first brands to become overly dependent on big box retailers who suddenly shifted away from surf, leaving them with a warehouse full of clothes and no where to sell it. They tried to rush back into the surf shops but it was too late by then. Michael Tomson was a marketing genius, perhaps his partners on the business end let them down? Copious amounts of Peruvian Flake probably wasn't helping. (Allegedly etc.)
3) Lightning Bolt has to be on the list. Really one of the first true surf brands. Bolt had it all going through the seventies but was without an actual retail base to distribute through. The growth had to come from cheesy marketing and bad, licensed products (Jewelry, yikes!). Owner infighting didn't help. To this day though, is there a more recognizable logo?
4) Maui & Sons. Jeff Yokohama might be the most talented designer to ever work in the surf rag trade (Rama McCabe a very close second). His debut, Maui & Sons was all the rage in and around the early eighties, but they too succumbed to what was a very immature distribution chain at the time. A couple hundred small surf shops simply wasn't enough to keep a brand going. Jeff went on to do a lot of creative things but I'm sure he'd love another swing at this one.
5) Nike. Actually a three-time loser. They tried in the nineties, the two thousands and again more recently, every time failing to get the surf retail base to accept their brand of "surf jock". Unrelenting, they simply bought Hurley.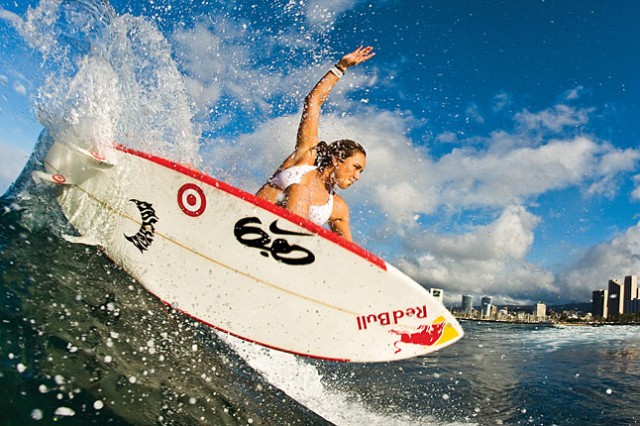 Prediction: In the deadman walking category we have the WSL. It's only a matter of time until Ziff and his wife get bored with their little toy and pull the purse strings. There is no way it's a sustainable model right now nor can it be. It's whole premise is based on middle America accepting surfing as an activity worth watching. Unless someone is dying or getting attacked by a shark, they aren't interested. There will always be some sort of "tour," but this Paul Speaker version is not long for this earth. The first sign of the apocalypse will be Speaker's announcement that he is "moving on to pursue other business challenges".