"You will love spending your time just relaxing in a spot that is virtually unknown except to the very very lucky few."
The bass-player-cum-clown of funk-rock act The Red Hot Chilli Peppers, a first-class band with a savage vitality that was formed in Los Angeles in 1982 and has shifted 120 million records over thirty years, has sold his beachfront compound on NSW's far south coast, a joint designed for the express purpose of Keeping the Master Happy At His Work; or, more bluntly, indulging the small child that lurks within every creative man.
The Australian-born Flea, lesser known as sixty-year-old Michael Balzary from Melbourne, bought the half-acre beachfront spread at 775 Congo Road, Congo, five hours drive south of Sydney and halfway to the Victorian border, almost thirty years ago in 1994.
Flea and New Zealand architect Malcolm Cheadle designed the five-bedder with the roof designed to look like a cuttlefish and with wooden floors sourced from the old Parliament House in near-ish by Canberra.
"It has a rock-star vibe to it but also a relaxed holiday feeling that is really suited to the village of Congo," selling agent James Hamilton said."Flea has written a lot of music at the property and has had band members, jamming in what was the music room downstairs. It has a contemporary Californian design that sprawls out towards the ocean with amazing views and really compliments the natural environment."
(Ed's note: A subsequent email from the architect's daughter Paloma said "an incredible team of craftsmen came together to build that house. That stunning copper staircase was made by a Calabrian blacksmith from Sydney Francesco Petrolo." Also RHCP-adjacent is Malcolm Cheadle's relationship with the band's frontman Anthony Keidis.  "Anthony seemed to have a very natural, energetic fit with New Zealand. They spent quite a bit of time searching for the perfect coastal site on the Coromandel peninsula, but Anthony ended up buying the property on the Kaipara that he wrote about in his autobiography.")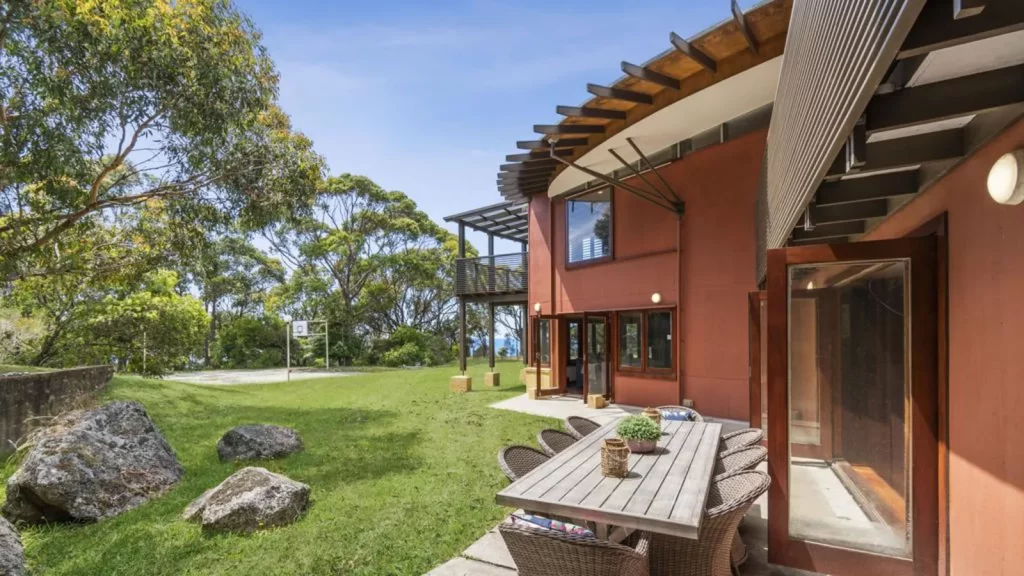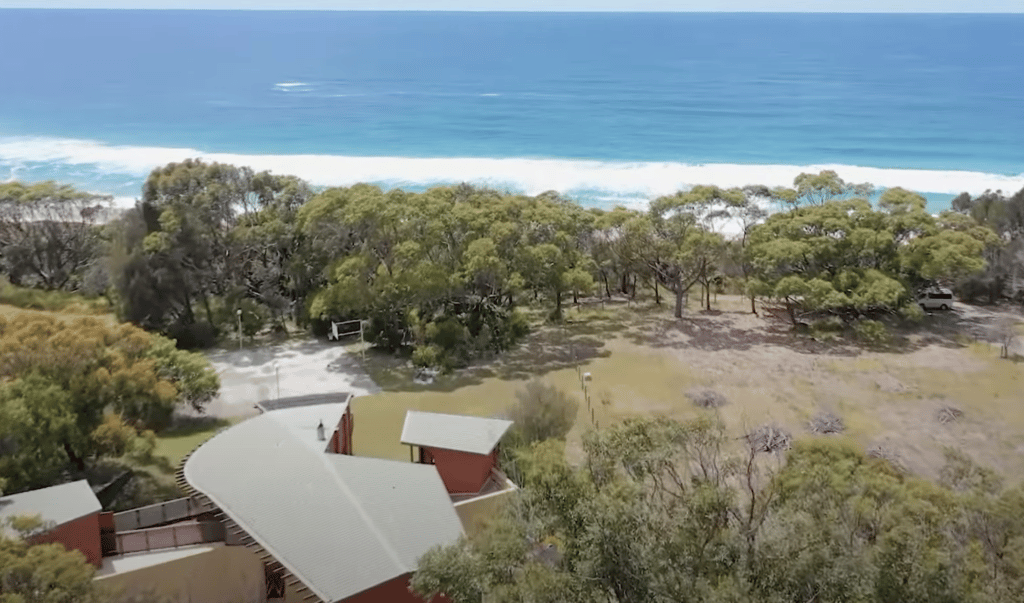 If you'd peeled open the marketing brochure you'd learn the place was,
"Situated in Congo on 2946sqm (approx. half an acre) of land and bordering National Park on one side and beach on the other, you will love spending your time, just relaxing in a spot that is virtually unknown except to the very very lucky few. The custom-designed home opens to a magnificent entry with a bespoke spiral copper and steel staircase connecting two double-storey wings. Beautifully maintained, the property has undergone extensive updates over the past years. Its features include an open fireplace with stone detailing and a master retreat featuring a luxe ensuite with a mosaic-tiled plunge bath. Bi-fold doors open to an alfresco terrace with views across the property. There is also a multipurpose sports court."
With a price guide of three-million Australian dollars, a sale figure somewhat north of that was expected despite Australia's plunging property market.
However, you get what you get, and when you remove the rabid desperation of a housing bubble, which ended six months ago, buyers become remarkably subdued.
After a little to-ing and fro-ing, 775 Congo Road, sold for $2.475 million, Australian dollars, one point seven US.
A screaming bargain.