While playing in a professional football game!
It is so cold in New England that Patriots' quarterback, and husband of Kelly Slater's ex girlfriend, Tom Brady is wearing a wetsuit underneath his football jersey. What appears to be a generic, possibly from Costco, black rubber chest, neoprene arm'd wetsuit.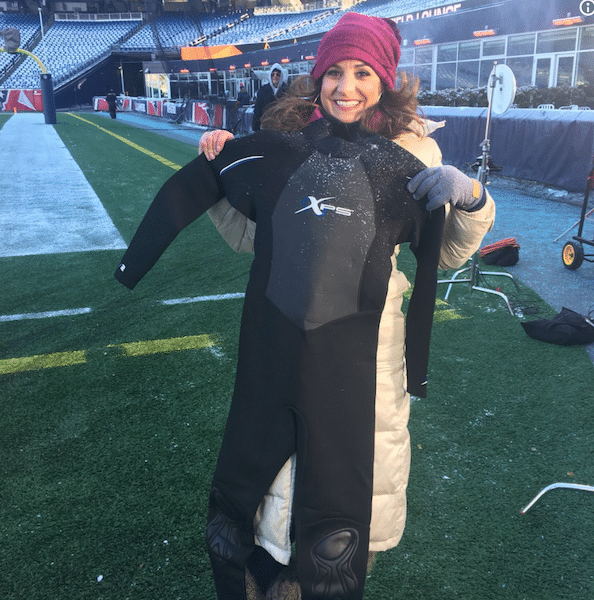 Which makes me wonder. Is this the most high profile stage the wetsuit has ever been on?
I mean, tell me of a brighter light?
Are you proud to be a surfer today?