It hurts to be pretty.
And who would have ever thunk? Who could have ever thunk? It's a modern miracle, maybe. The wave of the future where The People™, via their democratic socialism, shortened to BeachGrit, not only overtake The Establishment™, lengthened to World Surf League, but smash it into near extinction?
Altogether extinction?
It is both literally and figuratively true.
You, all of you, each and every one of you, make up over four times the audience of Erik Logan's* World Surf League.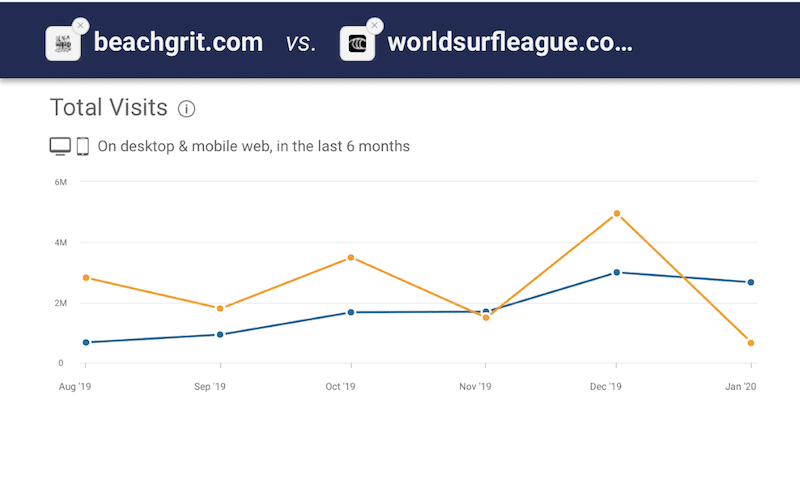 I would love to have fiddled with these numbers. Would love to be savvy enough but am not.
It's the glorious truth.
Me, you, we pound the Dirk Ziff's World Surf League unless they're offering up a next level Pipeline extravaganza.
The People™ win.
Who could have ever thunk?
Who would have?
*Feat. Kelly Slater.