Deadly in the water.
Round one of the World Surfing Games, in sunny El Salvador, commenced yesterday and chief Fernando Aguerre was right in forcing it through for what absolute fun. Chris Cote on the mic, consistent waves, exotic surfers in the water from 193 countries including the Netherlands and newest International Surfing Association member Ukraine.
I do hope the World Surf League was taking note on how to put on a good show.
The only group not thoroughly entertained were Australians who were forced to hold a collective breath in heat 8 when Julian Wilson went up against Colombian Giorgio Gomez, Dutchman Kaspar Hamminga and Ukrainian Vasyl Kordysh.
Wilson, a member of Australia's Olympic team The Irukanjis, lost to the Colombian and bested the Dutchman by less than 2 points and the Ukrainian by a mere 5 points.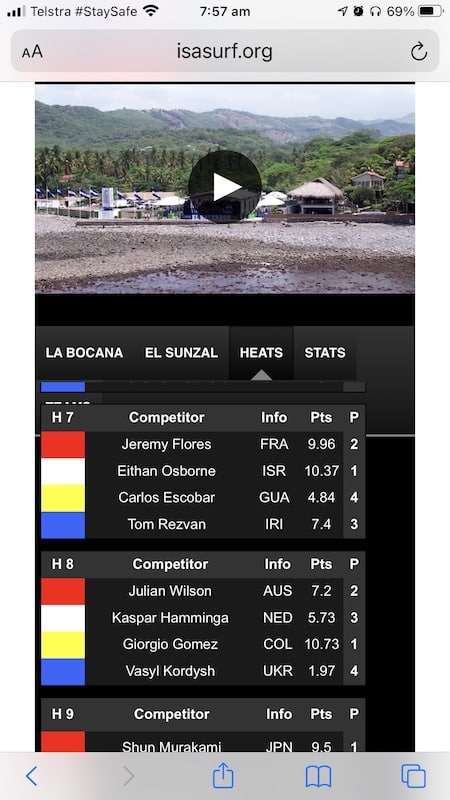 The Netherlands is not known for quality surf.
Ukraine is landlocked.
The Irukandjis motto is "Deadly in the Water."
Much concern heading into Tokyo?