A serious escalation.
Hip hop mogul, rap superstar, Sean "Diddy" Combs appeared to send a shot over surf localism's bow, yesterday, in an Instagram post almost as provocative as the World Surf League teasing a sexually fluid component to the upcoming The Ultimate Surfer reality show.
In the first post, Diddy neé Puff Daddy is pictured with wetsuit stripped down to waist on beach above the lightly aggressive caption, "When I pull up on you, don't be surprised."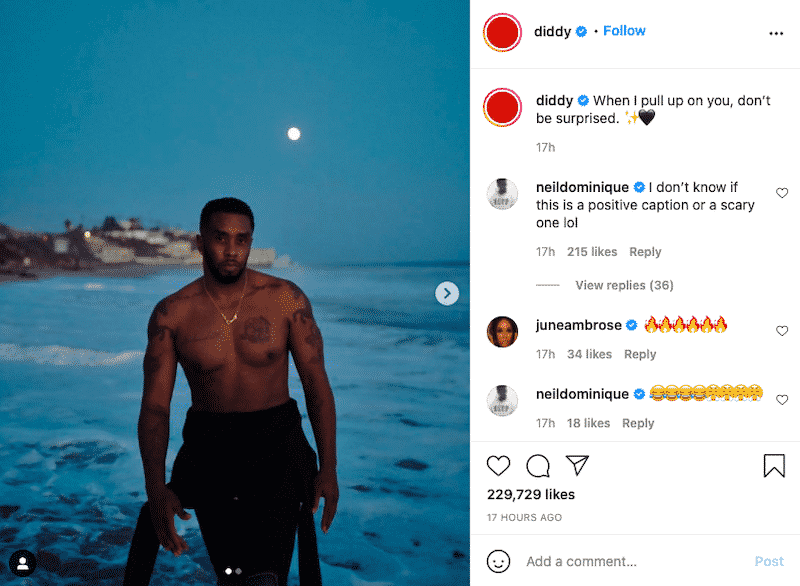 In the second, he is standing next to a black Range Rover, black 9 ft soft top leaning next to it lightly waxed, toweling off after quite possibly burning some locals who were already warned not to be surprised.
Combs embracing the sport of kings is a serious ramping up of the celebrity surf life and begs, gags, for a The Celebrity Ultimate Surfer.
My money is still on Hill.
Who do you have?