Biblical flooding smites oceanfront home of jack-in-the-box punk-lite drummer Travis Barker and reality show maven Kourtney Kardashian!
Just three months ago, residents of Carpinteria, a coastal town of thirteen thousand souls including the go-for-broke surfer Dane Reynolds, braced for legions of paparazzi following the sale of Conan O'Brien's old joint on Padaro Lane there in Serena Cove to Travis and Kourtney Barker-Kardashian.
If you old, you'll remember the cartoonish forty-six-year-old Travis: he was the little drummer boy in Blink 182, a pint-sized jack-in-the-box dressed up in grown-man tattoos who had a reality show with wife Shanna Moakler, a former Miss USA and nude model who once socked Paris Hilton in the jaw. Fine firm breasts and a sumptuous backside although when she smiled her wrinkled nose gave her a rabbity look.
Kourtney Kardashian, forty-three, who has the promise of lovely legs after a little of that baby fat melts off the thighs, is the eldest daughter of Robert Kardashian, the legal gun who got OJ Simpson off an impossible to defend double-murder charge.
Anyway, the pair dropped sixteen-and-a-half mill on talkshow host Conan O'Brien's old beach retreat, a 0.41 acre oceanside parcel he'd bought in 2015 for a little under eight. 
A real pretty and subdued sorta joint, although cross the threshold and it's fancy as hell. 
"Inside, a soaring great room displays a contemporary wood-burning stove and bi-folding glass doors spilling out to an ocean-view deck adorned with a barbecue, built-in seating and plenty of room for al fresco dining, plus two sets of steps leading down to a small grassy lawn and the beach beyond.
Back inside, a galley-style kitchen is outfitted with open shelving, granite countertops, high-end stainless appliances and an eat-in peninsula; and two bedrooms share a balcony, as well as a windowed bath equipped with dual vanities and a glass-encased shower."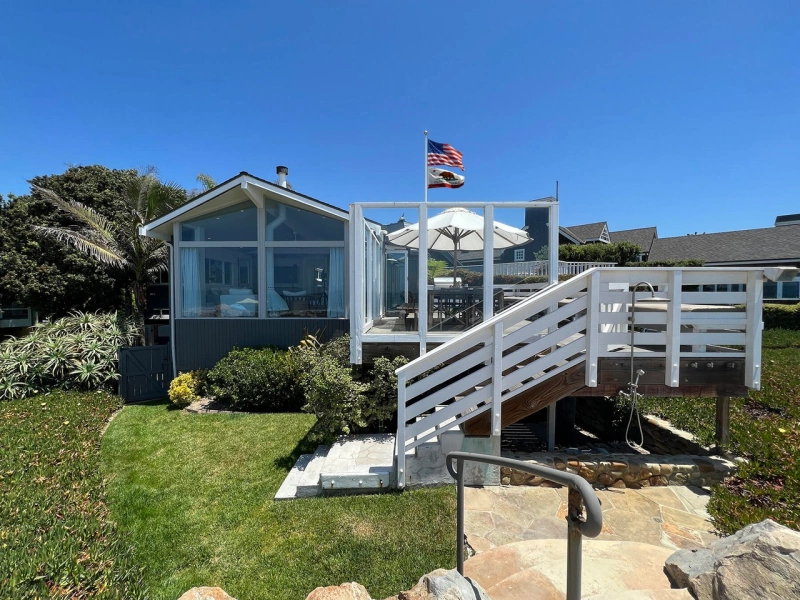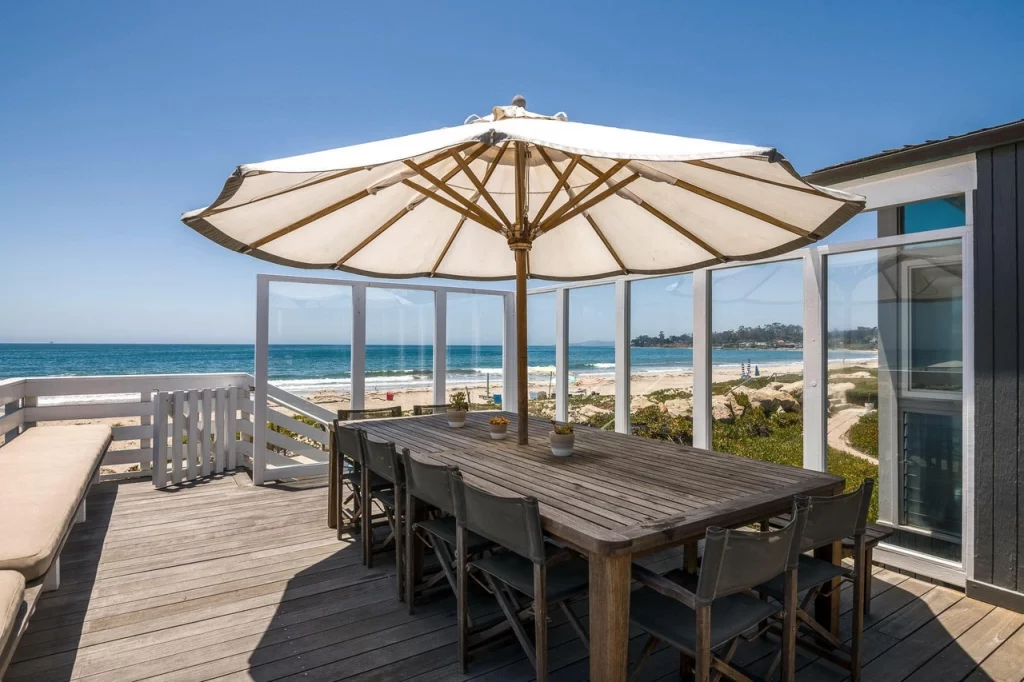 Now, following those terrific rains in Santa Barbara, the love nest is "a muddy mess… The 4 bed, 3.5 bath beach front property showed signs of the water-level reaching above the garage. The front yard was covered in mud and water, as crews worked to shovel the aftermath away."
Hit worse were neighbours Ashton Kutcher and Mila Kunis, whose live a few doors down, their joint blasted with dirt and mud and detritus.  
Papps have been all over it, including notorious British tabloid The Sun, See the photos of terrible devastation here. 
No word yet from the notoriously private Reynolds, proprietor of the Chapter 11 TV Surf Shop at 365 East Santa Clara Street in Ventura.
Anti-royal content creators The Duke and Duchess of Sussex aka H and Meghan, who live in nearby Montecito, are expected to tour the area soon.
Prayers etc.