'Til death do us part.
Yesterday, it was revealed the actor Ben Affleck was broken up with by his beautiful Cuban-Spanish girlfriend, actress Ana de Armas, after one year together. Sources claimed the pair really seemed to be in love though work/family constraints provided simply too much pressure in the end.
Alas, they will always have their 8-foot egg shaped surfboards.
Hollywood's enduring love affair with the Ashton Goggans of wave craft is legendary and especially in a town not known for fidelity. Let us celebrate the union while scrolling through Page Six's semi-annual "celebrities who love to surf" featurette. Let us toast the passion in all of its glory.
Ah, Ben Affleck's pal Matt Damon and his trusty 8-foot Becker…
…Gerard Butler and his eight-feet of flow…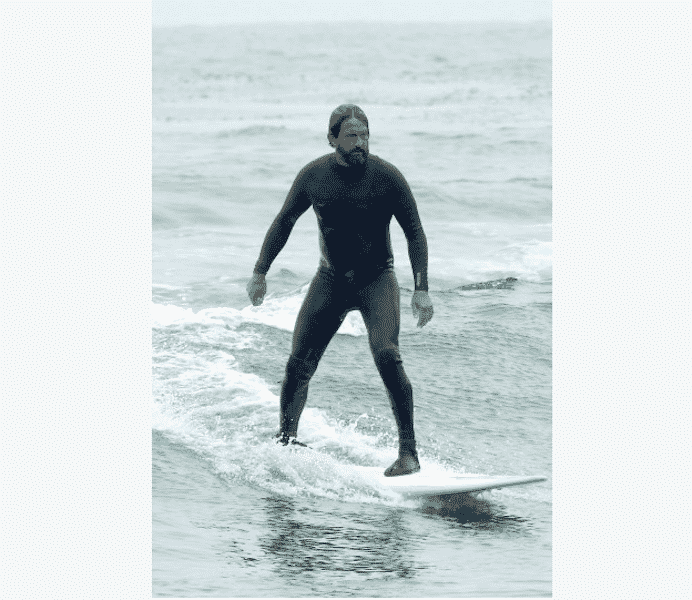 …Saturday Night Live's Colin Jost feeling eight-feet of fun…
…funny man Daniel Tosh.0 doin' it x8…
Etc.
On and on the featurette goes with appearances from Reese Witherspoon, Joel Kinnaman, Liev Schreiber and many more all staying true to 8-feet of foam with gently rounded curves.
Laird Hamilton even makes a special appearance though he is riding an eFoil.
Back to the eggs, though, does it make you want to add one to your quiver?
It should.
People will think you are famous.