The ideal man?
Matt George, days ago, wrote an art criticism piece worthy of the ages comparing Snapper Rocks to Dante's Purgatorio and wow. Did you read? Love? I haven't dipped into the comments yet but have to think you did. Surfing reaching into the heights of high culture matters and means something and I can't imagine anything other than real applause.
Well, in response to these new things, this certain information that has come to light, I sorted my eye and examined a recent piece by the august Derek Rielly titled WORLD SURFING CHAMPION GABRIEL MEDINA REUNITES WITH HALF-SISTER AND SURF PRODIGY SOPHIA FOLLOWING BREAKUP OF MARRIAGE TO SPORTS ILLUSTRATED MODEL YASMIN BRUNET AND RAPPROCHEMENT WITH ESTRANGED MOM AND STEP DADDY, "MY LITTLE ONE!"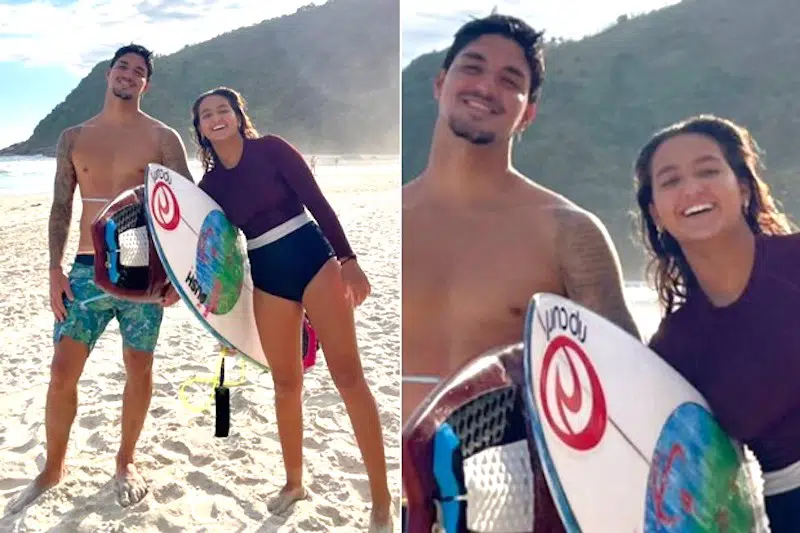 High art in and of itself but I found myself drawn down to the sand, down to Gabriel Medina's feet.
Examine.
Have you seen before?
Yes you have. Directly on Michelangelo's David standing tall and proud in Florence, Italy.
Which all begs the question. Is Gabriel Medina a high renaissance masterpiece, perfect in every single way?
Have a think. Respond below.