The party's over for storied North Shore icon.
With rumours of acquisition by the Authentic Brands group at fever pitch, the iconic surf company Billabong was ordered, or so the whisper goes, to offload its famed "A-team" house overlooking Pipeline on Oahu's North Shore.
The six-bed, four-bath contemporary looking joint sits on 9000 square feet of prime beachfront land and was quickly snapped up by a company insider who'd long enjoyed its fruits.
And, although the sale price remains secret a figure close to six million dollars has been touted.
I've only ever stayed at the place once and was forced, due to my beta male status, to sleep in a subterranean bunk room although one star did make me and my biz pal welcome with a succession of gifts, as well as the surprise three am treat of marijuana smoked through a hollowed-out apple.
Such was the star's stamina and appetite for "partying" as they say, my pal and I were forced to flee to Honolulu for the less physically demanding pursuit of cocktails and prozzies.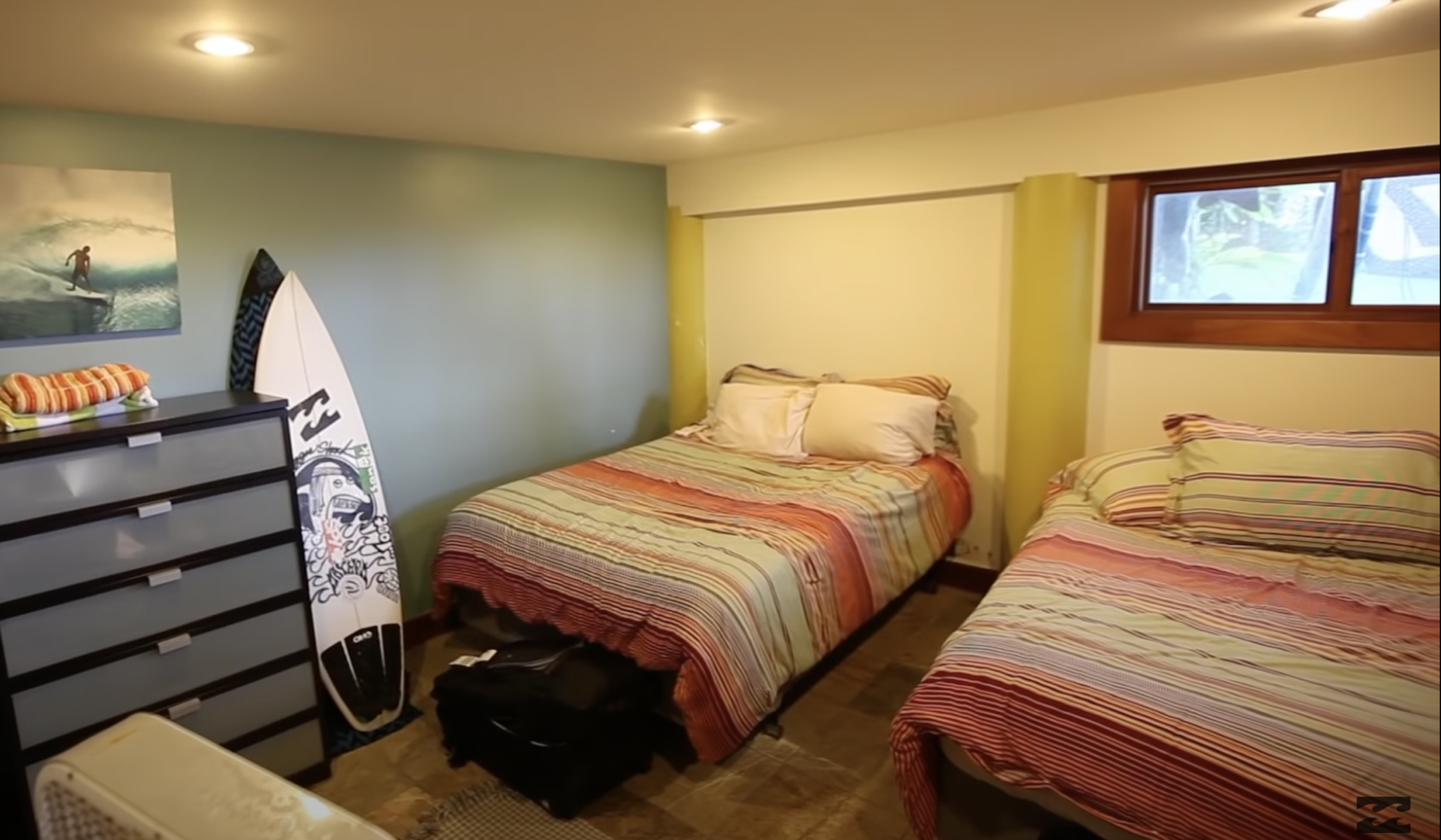 The house, which can sleep eighteen people an feed a multitude with its three kitchens,  entered surf folklore when it featured in Chas Smith's coming-of-age book Welcome to Paradise: Now Go To Hell, described by the New York Times as "a compulsively readable narrative, indisputably great", with a passage given to the day Fast Eddie Rothman paid a surprise visit to Billabong frontman Graham Stapelberg.
Listen to Chas describe the event below.
And take a tour of the house with Lyndie!