Come peer behind the curtain!
The shaggy haired boy who enchanted the world in Vogue fashion spreads and as the first tweenie to ride Pipeline, John John Florence, has just married his long-time girlfriend, the Australian Lauryn Cribb.
The just-turned thirty-year proposed to his long-time girlfriend, a model turned horticulture student, in 2019 using a diamond ring his mama Alex had found on the beach and right before a one-month yacht voyage.
Lauryn's hen's gala on December five was conducted on the couple's vast beachfront estate with guests, which included Alex Florence and Nathan Florence's wife Mahina, exquisite in all-black and no shoes, Lauryn the sole contrast in all-white.
View this post on Instagram
A still of Lauryn smooching a doll effigy of her husband-to-be, complete in his famous number 12 jersey, steals the show.
And, although social media was light on images and videos from the wedding, biz as usual for the private couple, it can be revealed that John John's daddy, also John, made it, as did North Shore enforcer Fast Eddie Rothman and the legendary Kai Garcia.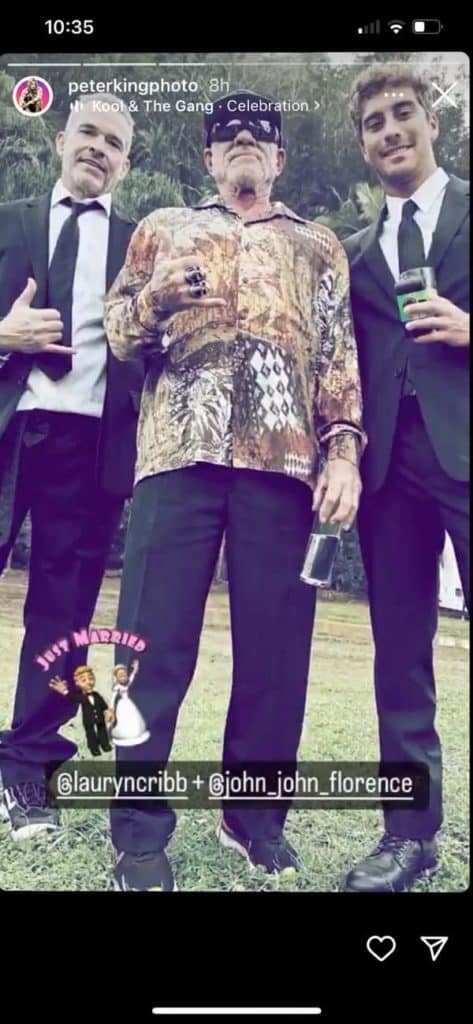 A string duo, violin and cello greeted guests, who danced the night away under a grand marquee festooned with lights, with the happy couple hoisted upon guest's shoulders, forming a miracle of love against the heavens.